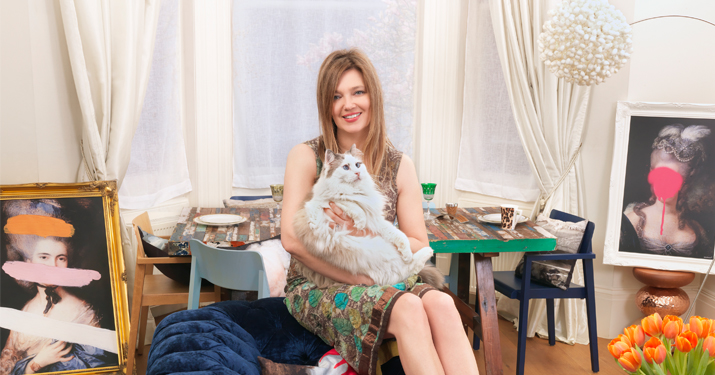 Hello, my name is Sherry Roberts and I'm the Founder & CEO of The Longest Stay. This is the story of The Longest Stay, how it was born and why.
My love for interiors and the finer things in life started from an early age. As a child my mother handmade all of my clothes, I remember walking into my home and seeing an array of Vogue patterns half pinned on wonderful textiles that draped delicately on our furniture. In my innocent eyes my home was heaven on earth – I never wanted to leave it. Even after my countless travels to over 55 countries, staying in extravagant hotels and experiencing incredible landscapes, that feeling, the yearning for home, never left me.
And now, I want to share that precious feeling with you...
Welcome to the world's first curated digital furniture showroom where you can shop the beautiful items you see in our fully interactive Interiors magazine; an elegant presentation of outstanding artisans and Designer Furniture Brands to reach your home with the click of a button.
I have scoured the wonderful world of luxury furnishings, guided by unique and creative personalities, for all that is stylish, all that inspires and all that is unique from cutting-edge design icons to timeless Designer Furniture & Home Accessories. Every product you find here, has been hand picked by yours truly and the "Sherry Says" section under each item is indeed, my voice; a snippet of extra-special information on the piece, a styling tip or an interior design idea to make your shopping experience truly memorable.
This is The Longest Stay – let's furnish the home you'll never want to leave.
Don't just take my word for it. Here are some lovely publications that have captured brilliantly what The Longest Stay is about and what I'm about.