Loopita: Victor Aleman
29th September 2014
Victor Aleman has designed 'Loopita', the sociable lounger. The loop-the-loop structure creates an innovative and comfortable spot for conversation and partnered relaxation. The carefully engineered and sculptural piece creates an intimate but social space.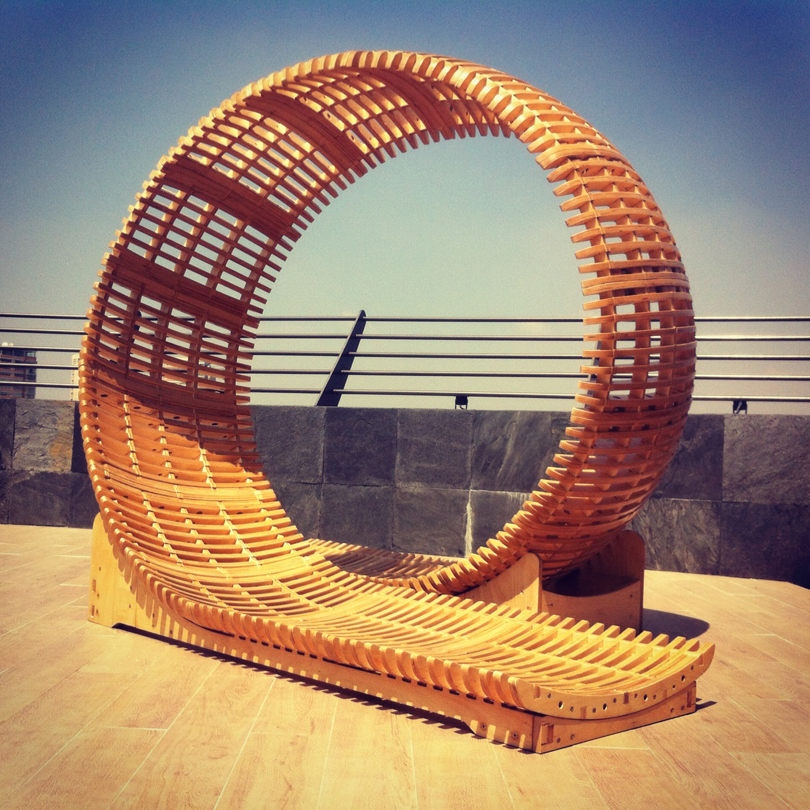 Modern production techniques like CNC machining with handwork by experienced carpenters creates a process called digital craftsmanship; the human touch is added to an object which was digitally born.
For more, click here.
lounge chair, designer lounge chair, loo pita
News: The Latest in Design