Colourful Coffee Table by Maurie Novak
16th September 2014
Prism, a new colourful coffee table designed by Maurie Novak, sees a welded stainless steel frame with 200 holes drilled into it, transformed by 1.5mm elastic into various beautiful rainbow designs.
Topped with a large plate of glass, an impressive and unique coffee table is created. We are not suprised that the Prism contemporary table has been named a 2014 A' Design Award Winner.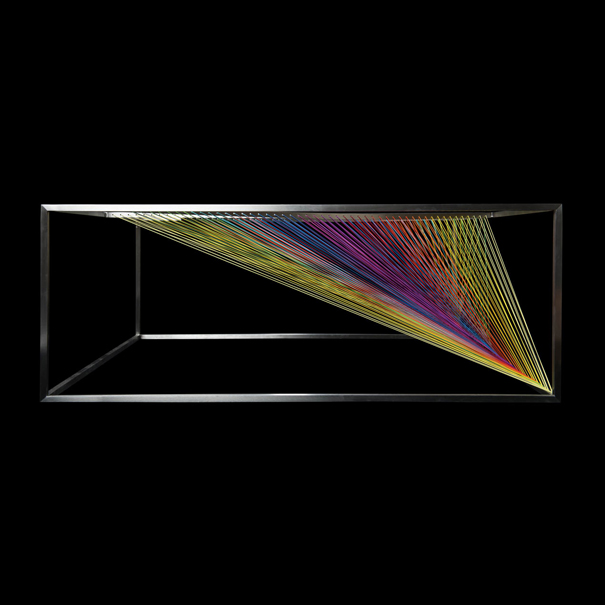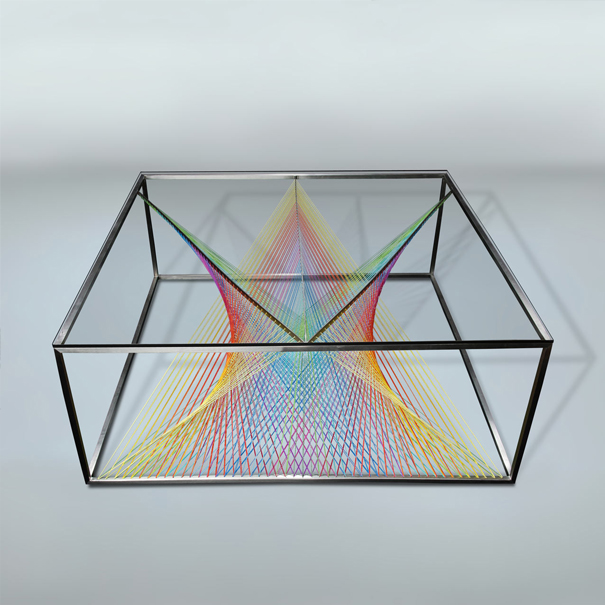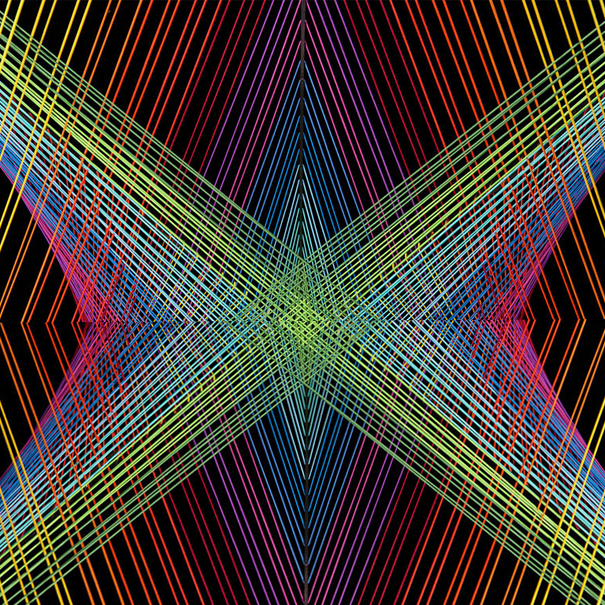 For the full story click here.
colourful coffee table, tables, coffee tables
News: The Latest in Design