Humid & tropical evenings in London are uncommon, but a few weeks ago I was very excited to attend the latest members club opening – Library – billed as a creative hub, targeted at those for a love of writing and reading. At first, I thought, "That's quite a niche group" but actually once you're in the club it opens up to so much more…
You've got Shoreditch House for the media types, The Club at The Ivy for people in the arts, media and theatregoers (and of course countless celebrity sightings), The Hospital Club sits somewhere between, and now the Library. Serving the needs of those of us for a passion for words. Perfect.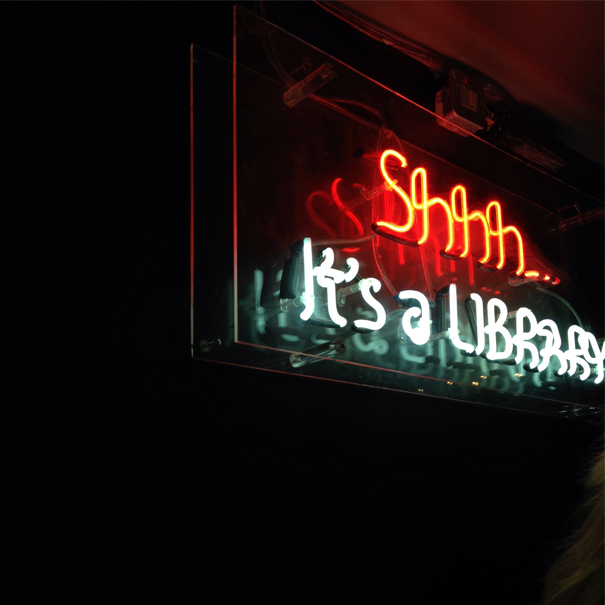 Neon sign that shines bright on the dance floor
Inside, it's quite long and a little on the narrow side for my taste, but very much reminescent of a library. An amp-ed up version of the library in Beauty & the Beast with long narrow corridors and neatly-spaced-out shelving units. Except, in this case, they are filled with lux champagne bottles, fine liqueurs, interesting artifacts that adds a je ne sais quoi to the venue's interiors and a somewhat surprising yellow backlight. I kept wishing I had enough space in my American Apparel satchel bag for my favourite champagne colourful coupes.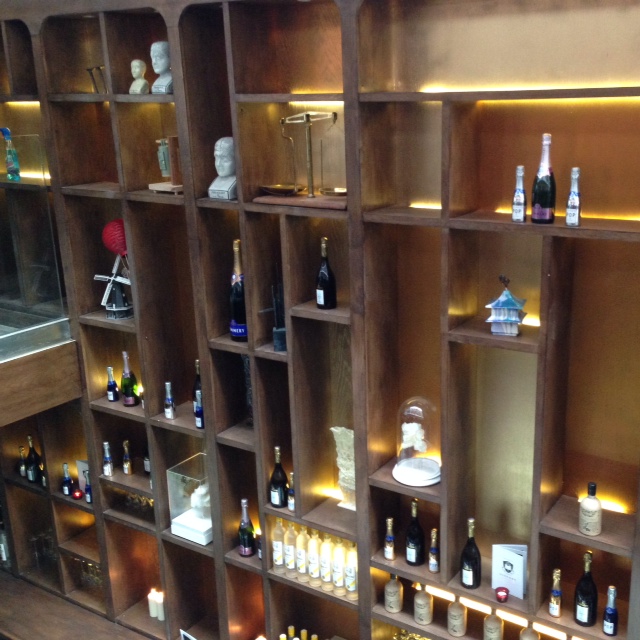 I have a minor obsession with things organised in compartments
The upstairs area is probably my favourite bit. If you're an observer like I am, that's where you want to be. Take a seat and relax in Italian brand Moroso Shadowy Chaise Lounge chairs and take it all in. The club is still a work in progress but it promises to deliver a "home away from home" feel with an eclectic mix of events, fine dining, lifestyle happenings (massage anyone?), book clubs, film screenings, hotel rooms for overnight stays and music occurrences.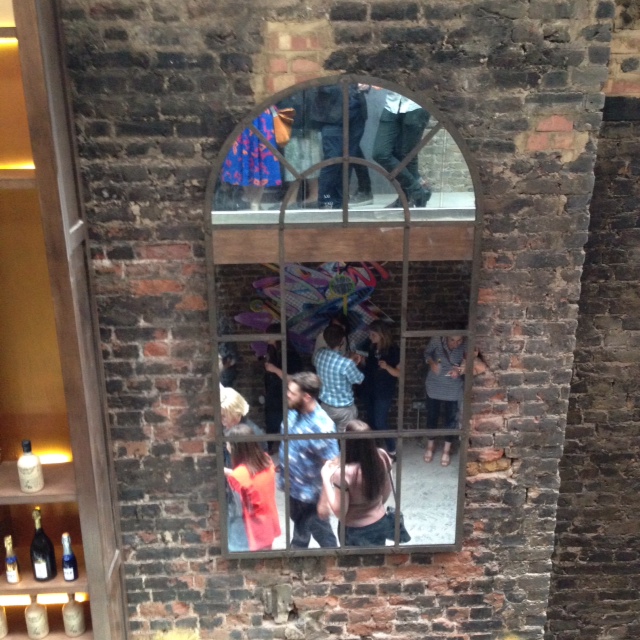 Can you spot my Cobalt Blue dress with bright red & orange pattern?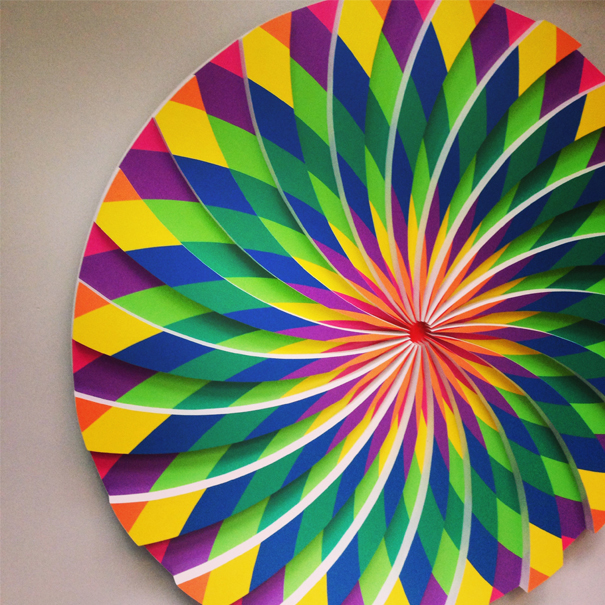 Colourful fine art piece on the first floor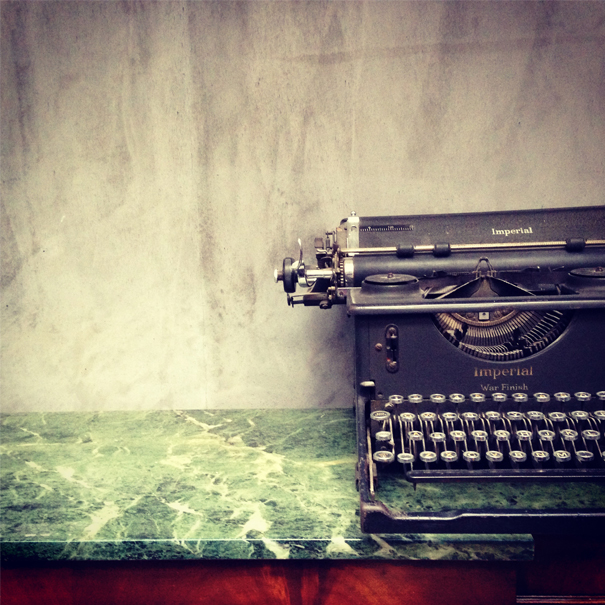 Gorgeous vintage typewriter looking fab on marble top table
If their launch party is anything to go by (it included a 90s DJ set by super cult band Haim, and Kelis) the Library is sure to satisfy the most exacting wordsmiths in town and those for a penchant for out-of-the-ordinary experiences.
Looking to join?
112 St.Martin's Lane, London, WC2N 4BD
Pre-Opening (Invitation Only) £500 – Founding Members
Post Opening (Committee selection) £850 – Standard Membership
Yours in Design,
Carolina