Interior design has always been a passion for me. I believe in using classic, cosy pieces in my home and most of all… I really love finding bargains. My role as marketing executive at Sales Gossip helps a great deal with finding great pieces and I declare - I am a proper SalesGossiper. Every day I ensure that I have tagged all of my favourite stores so that I am alerted every time a sale is happening. I've just purchased the most stunning antique lamp that will add a tad of nostalgia to my home.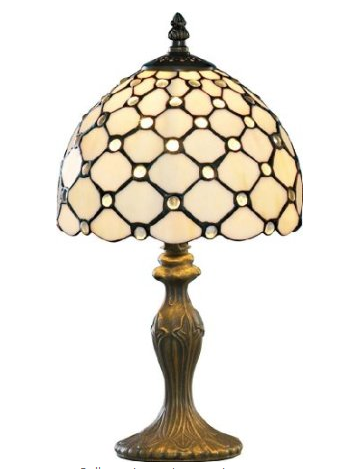 I will never want to leave my humble home, where romantic lights fill the rooms creating a great vibe throughout. There is nothing like the warmth of the light from antiques appliqués and abat-jours that make the environment soft and welcoming. My love for antique furniture is displayed throughout my home they are truly timeless pieces. I've even just bought an inlaid wood cabinet at the William Wilberforce Trust that will look divine!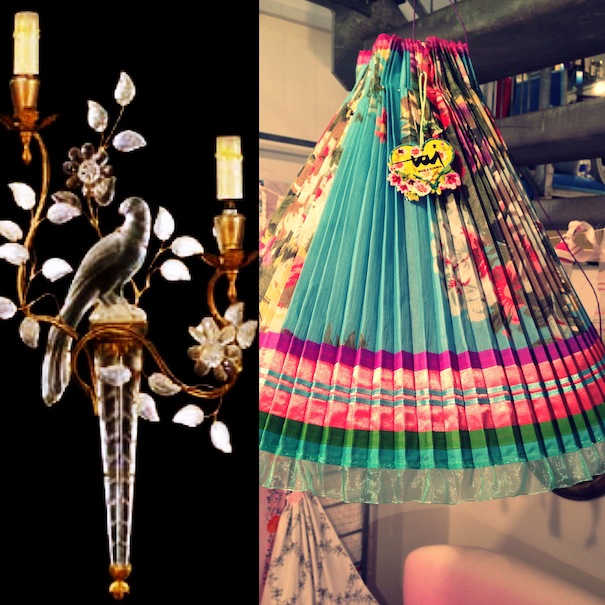 Antique appliqués & Lampshade by Designers Guild
Combo lights and antique furniture are a great when matched with an over-sized comfy sofa. My sofa is one of the most important items in my home because it is the perfect place to relax, read a book and listen to music after a hard day at work. I would love to furnish my home with a Creazioni Sofa - this sofa is not only a piece of furniture but a work of art that would decorate my home with the Italian grandeur of a palazzo.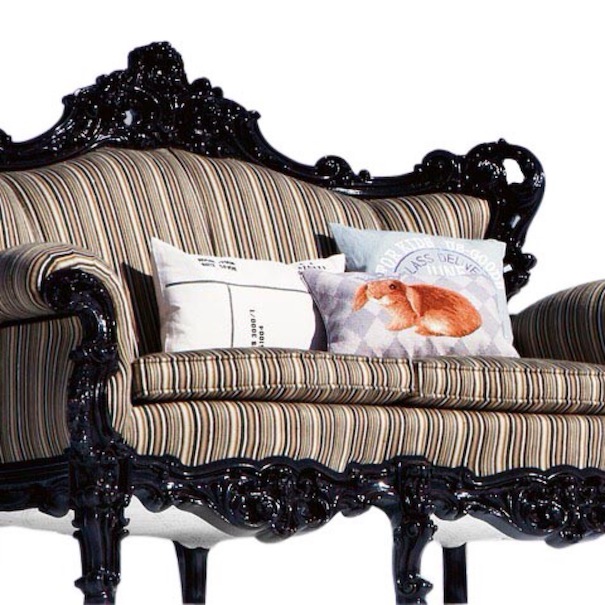 Giacomo Italian Sofa by Creazioni
Lastly, a splash of colour goes a long way in my home. Colours are very important and they can make a dull, winter environment playful and lively. My favourite way to incorporate colour is to decorate with vibrant accessories such as the Rainbow Crystal Glasses, one of these gorgeous table lamps or a quirky ornament.
The January Sales can be a real challenge to navigate out in the world, but as a woman of the digital age, I'd rather do it in the comfort of my own home with a good glass of vino and the click of a button. Wouldn't you?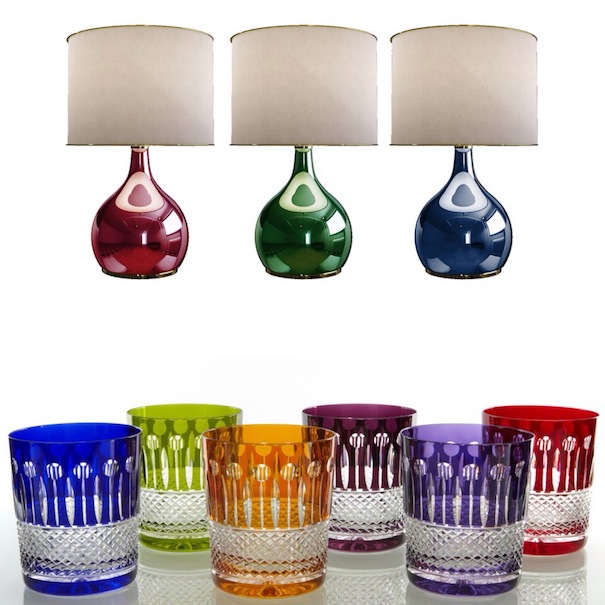 Colaba Table Lamps by Creative Mary & Rainbow Crystal Glasses by Gurasu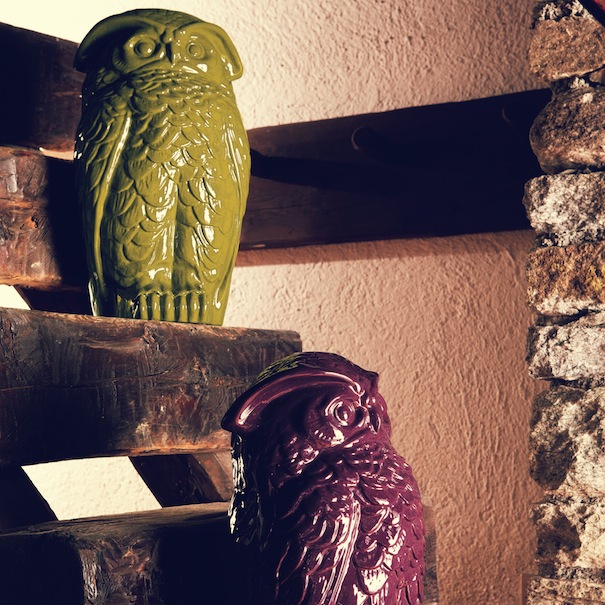 Green & Aubergine Owl Statue by Creazioni
Yours in Design,
Betti