The Longest Stay's intern Fabio Crispim is obessed with all things Lady Gaga. Fabio reveals all about why he adores Lady Gaga's eccentric yet alluring style and how everyone can incorporate a little bit of Gaga into their home...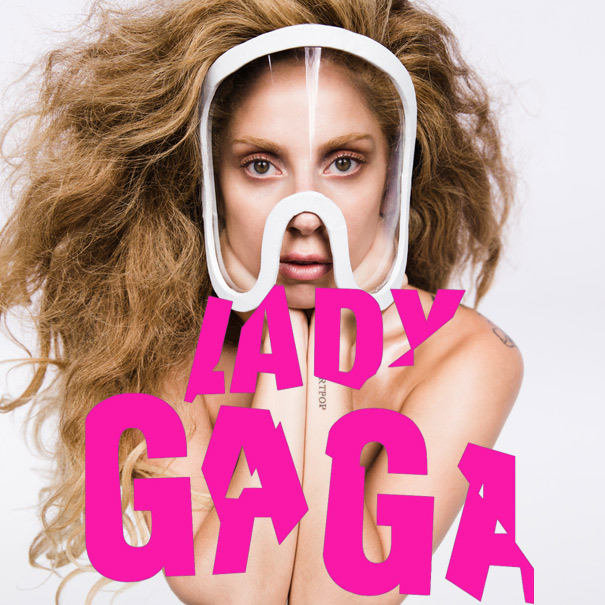 "That's Gaga!" I screamed at my colleagues pointing at an image on the silver laptop. By now they're used to my freak-outs and the endless chatter about the woman I call Gaga. She's now a household name, she's an icon and she reigns over pop music. From her outrageous outfits to sensational performances, Lady Gaga wasn't alone in creating her visions.
The Haus of Gaga is a group of the lady's old friends, formed to aid Gaga with outfits, stage performances, tours and more. From photographers to fashion designers she has it all, but the question most people are wondering is what would Lady Gaga have in her own house haus?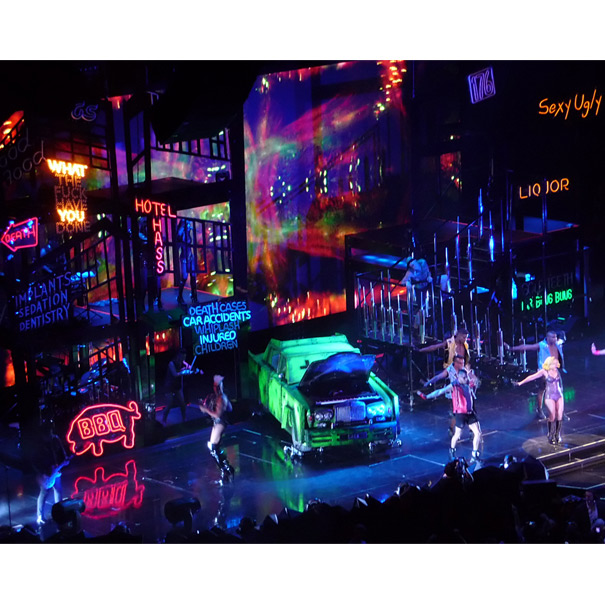 After becoming an avid fan I've been to several of Gaga's tours including The Monster Ball Tour; a tour she went bankrupt to create. Parts of her stage included stairs made of needles, stacked boxes with back-up singers, a subway car, a green car and a forty-feet-high anglerfish monster, and that's only one tour!
Gaga's backdrop at the tour was decorated in lights and signs flashing "Sexy Ugly", "BBQ" and more, taking inspiration from the years she spent at the East Side of New York City. Delightfull's Graphic Collection "$" sign light could easily be seen at her tour in the backdrops adding to the New York City theme.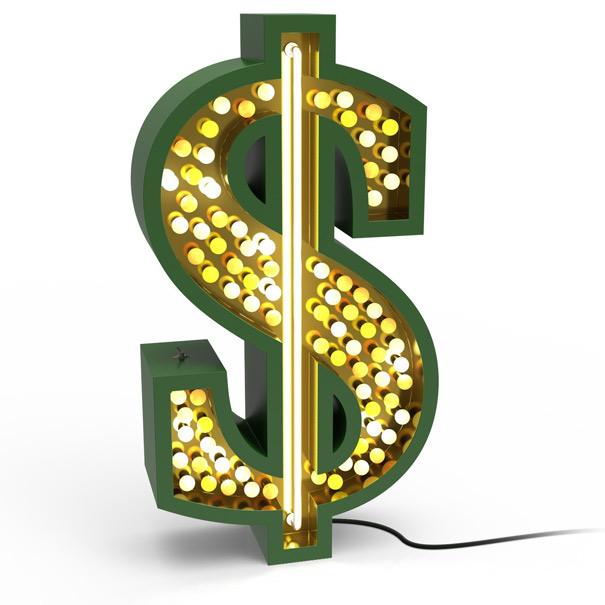 Graphic Collection '$' Light by Delightfull
Back in 2009 at The 52nd Grammy's Award Ceremony, Gaga was seen wearing a futuristic and space themed dress by Giorgio Armani on the red carpet. Accompanied by a small, spiky orb-looking planet and a bright yellow wig she was the highlight of the night. With Gaga choosing a space themed dress, and her upcoming performance in Space the Lady must have some kind of affixation with space and so Ango's "Hanging World" ceiling light could be seen hanging from her main room. Or even Lasvit's "Bubble's in Space Pendant Light" which takes the appearance of an exploding star.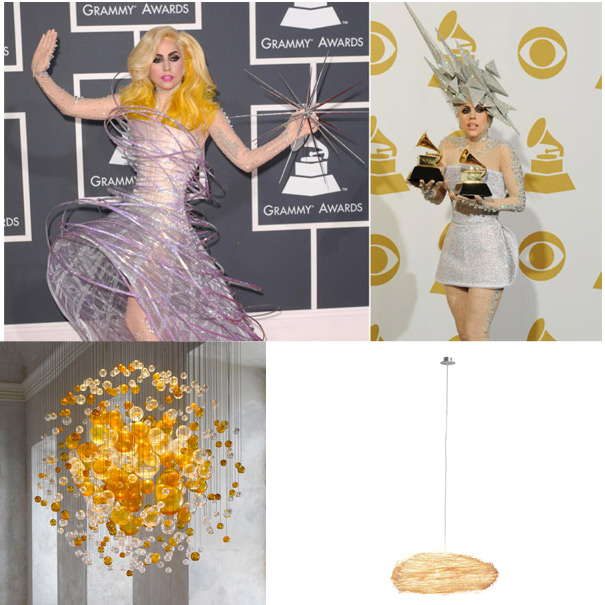 Bubbles in Space Pendant Light and Hanging World Ceiling Light
Throughout the years Paparazzi have snapped photos of Gaga and through her music videos and performances Gaga has shown to be a lover of studs (and spikes). From studded jackets to masks and boots, Gaga has worn it all. The "Funky Punk Chair" by Opinion Ciatti has studs all over the chair making it a perfect piece of furniture for her to collect.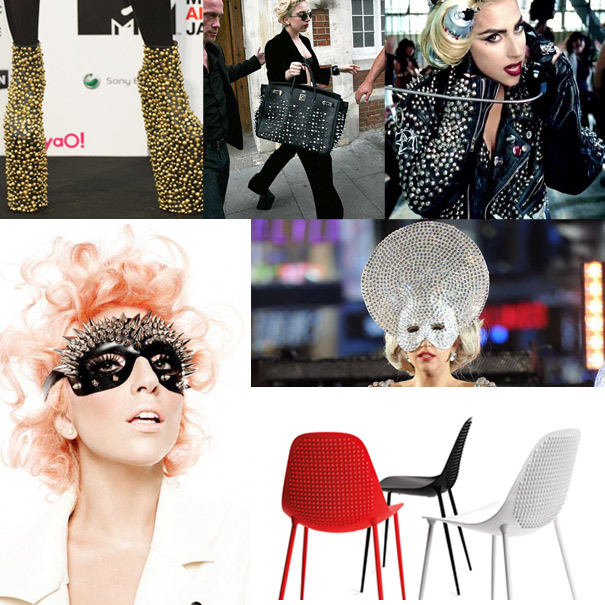 Funky Punk Chair by Opinion Ciatti
Gaga is a woman who projects images and personas and numerous, famous and talented photographers have had the chance to work with her from Terry Richardson to Nick Knght. Taschen has Mario Testino's "Private View", a photo book with a collection of celebrity images, which includes Gaga's 2009 photoshoot for V Magazine by Mario Testino.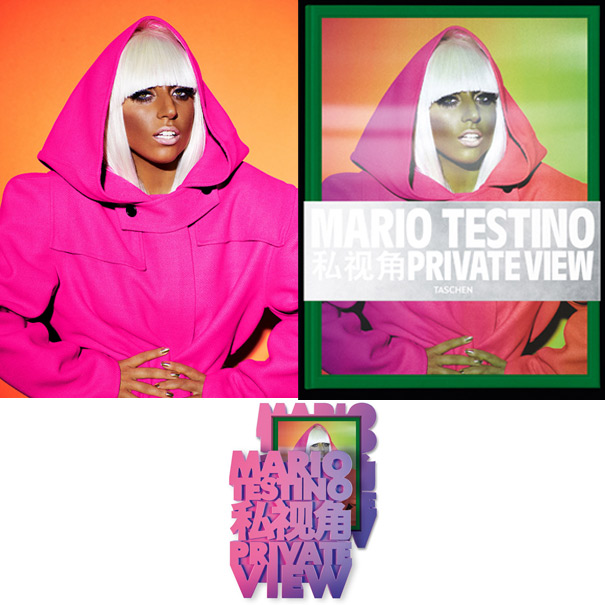 Mario Testino: Private View Collector's Edition/em>
My pleasure was seeing Gaga on the front cover and screaming her name at everyone in ecstasy. She ate my heart and if you're not careful, she'll eat yours too!
Yours in Design,
Fabio Crispim