Katie Treggiden from Confessions of a Design Geek reveals how she would furnish the home she'd never want to leave...
I bought my house two years ago, spent some time renovating it and I'm now in the final stages of furnishing and accessorising, so "how to furnish the home I never want to leave" is a question very close to my heart. There can be a lot of performance anxiety around creating the perfect home, especially when you work in the design industry – people have high expectations!
So, I'm embracing the Danish concept of Hygge. There's no direct translation into English – the closest word we have is probably 'cosy,' but that doesn't really do it justice. Hygge is about taking the time to be grateful for what you have. It's about spending time with the people you love, using the best china every day and enjoying really good food. It's about investing in craftsmanship and quality materials. It's about shopping locally and enjoying the process rather than ordering online and seeing it as a chore. It's feeling completely free from worries and concerns. It's a quiet sense that all is right with the world.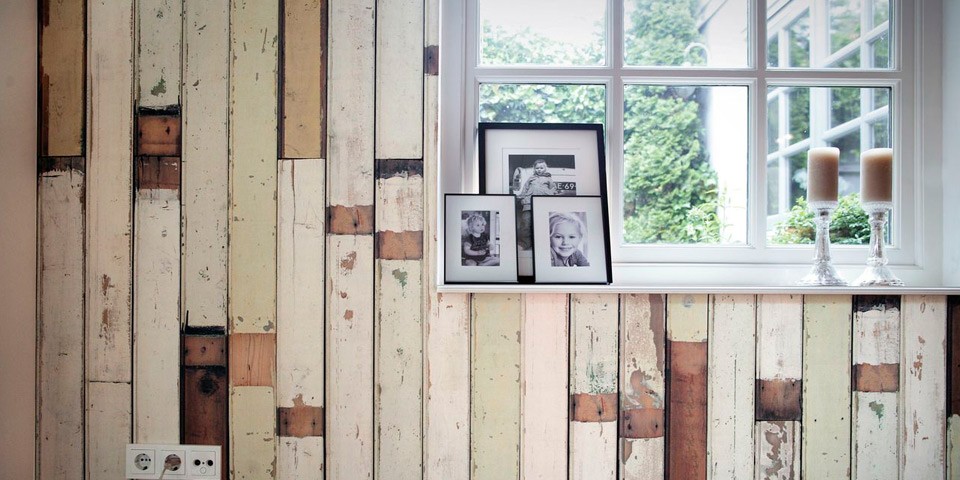 White and Brown Scrapwood Wallpaper by NLXL
So, inspired by the Danes, I'm celebrating the original features our home already has. We've got a lot of wood in the house, so we've painted everything else grey to let it really shine. I've arranged my books according to the colour of their spine, turning something I already own and love into a design feature.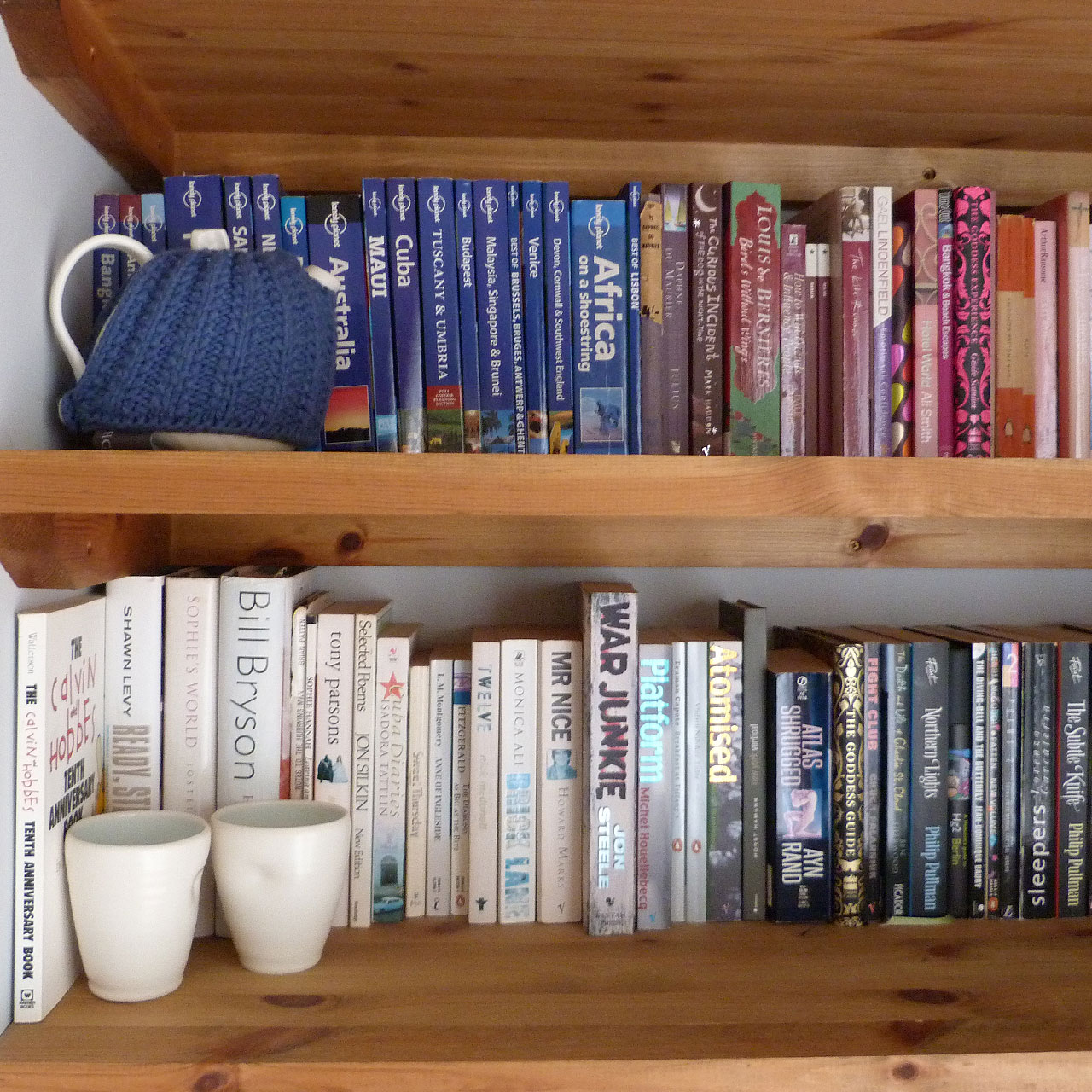 I'm taking my time and investing in British-made products as and when I can afford them. I'm collecting things that have a story and remind me of happy times with friends and family - like my gorgeous rabbit print from HAM, which reminds me of swimming in the freezing cold Penzance Lido last summer! I'm giving the wobbly vases I made in a pottery class pride of place on the mantelpiece. I'm surrounding myself with natural materials like wood, leather and linens - I want to make sure that anything you can touch is soft and tactile.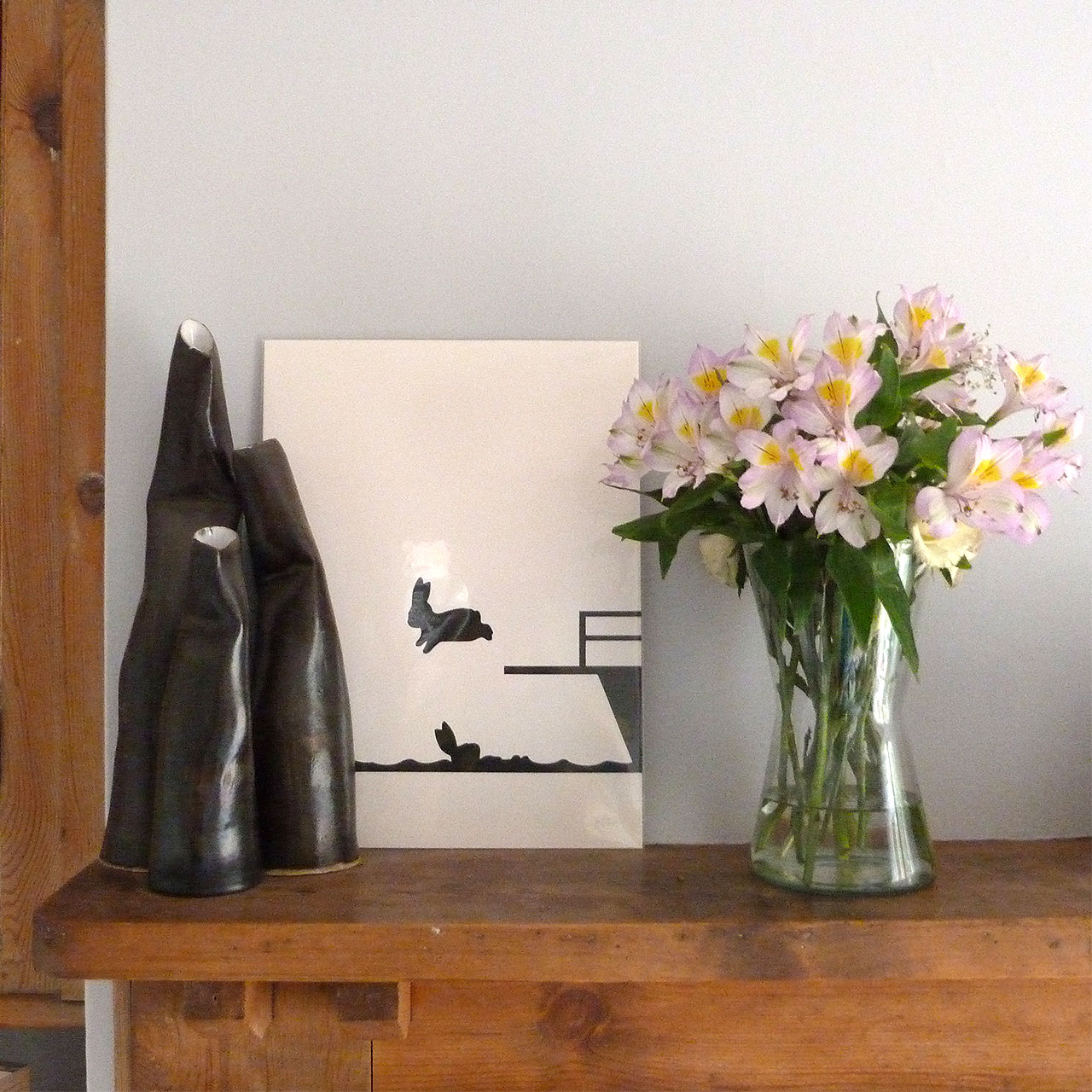 Fresh flowers and lighting is important to create a 'hygge' ambience, so I've fitted dimmer switches in every room and bought lots of candles. I'm buying handmade tableware and accessories from independent designers, like my favourite teapot from Linda Bloomfield with its new hand-knitted lambswool cosy by Ruth Cross. And very occasionally, I'm letting something utterly tasteless slip through the net just because it makes me smile!
A hygge home is a home I never want to leave.