To start the New Year clean and clutter free is a blessing in disguise. However, getting to that level of utter organisation sometimes takes longer than you'd expect.
If you're like me you have yet to put away all your Christmas decorations, wrapping paper is still sitting half way rolled up in the corner of your living room, and you are finally getting around to organising your humble abode for 2014. For those of us who take a little longer to dot our i's and cross our t's I have gathered a list of design pieces that are perfect for living clutter free in 2014.
If you care for the planet and are committed to furnishing your home with gorgeous pieces that won't cost the earth try Lucy Turner's Bermuda Birds sideboard. Up-cycled furniture with Formica® laminate and quirky surface design.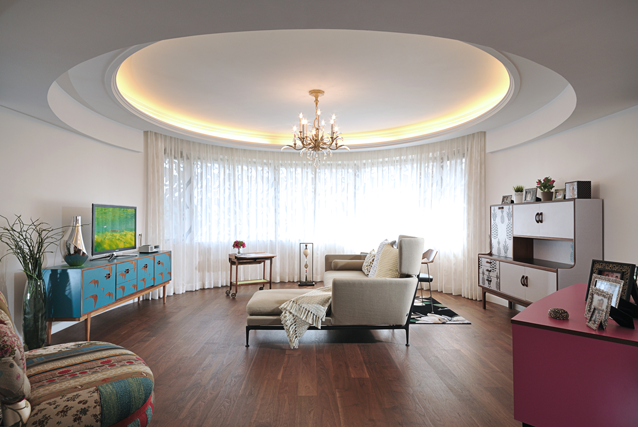 Private residence in Hong Kong with Lucy Turner furniture. Image courtesy of Lucy Turner.
Bermuda Birds Sideboard by Lucy Turner. Image courtesy of Lucy Turner.
Are you looking for an easy, quick and contemporary solution? I recommend the Qubing Modular Furniture System. It is not only a Red Dot Award winner, but it is also extremely functional, adaptable and colourful. This system comes flat packed, no nails needed or tools, it's perfect for urban professionals that have little time but lots of style.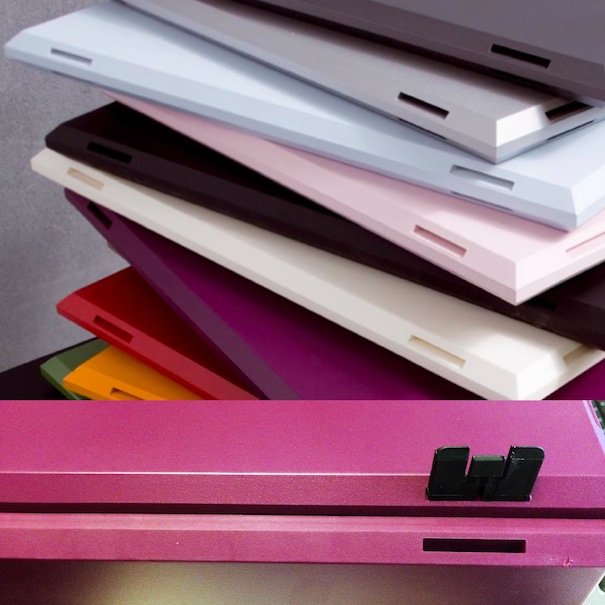 Spoilt for choice of colour and it's mess-free!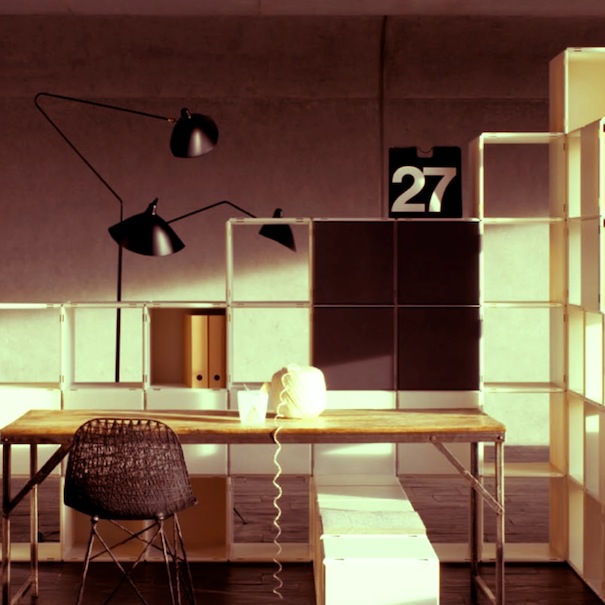 Lot's of space for all your paperwork, folders and can be built as high or low as you prefer.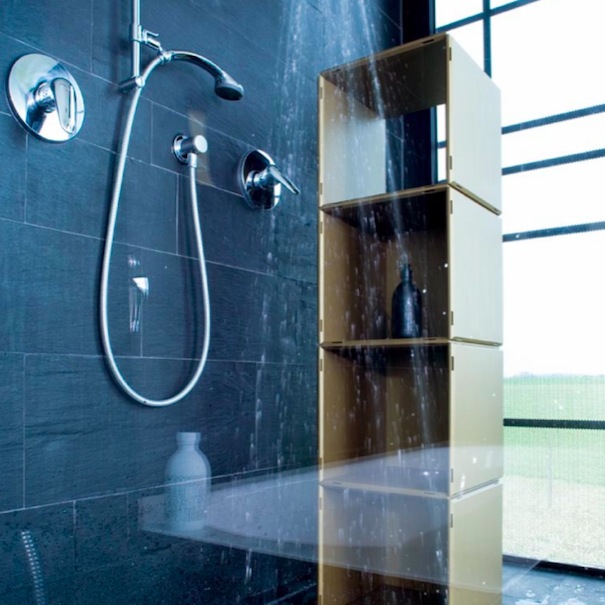 Waterproof modular system for your shower...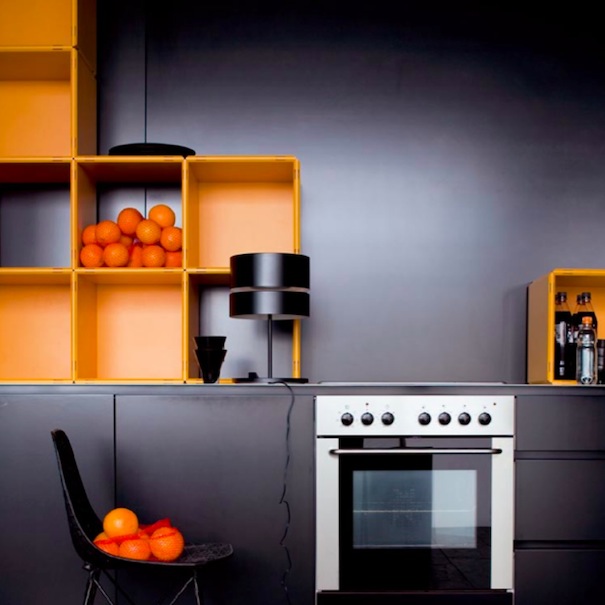 And even for your kitchen!
If you are living the jet-set life, and need easy access to your wardrobe and accessories, take a look at the 'Stair.Case' by Opinion Ciatti designed by Danny Kuo. Eight stacked containers, where reaching the top ones is made easy thanks to the transformation of the three bottom drawers into convenient steps.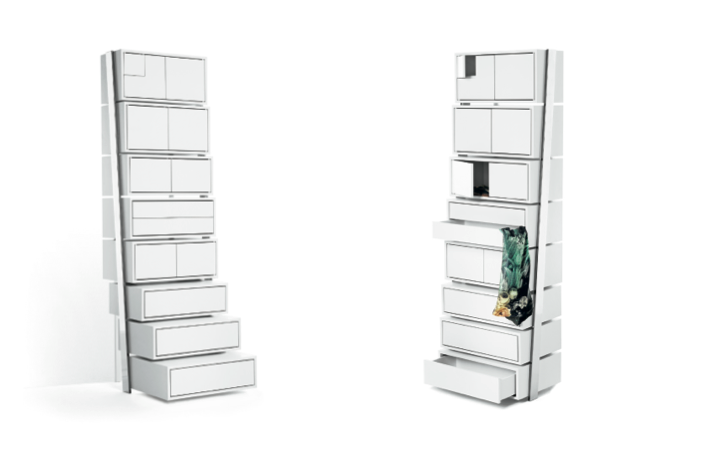 Looking beautiful and being an intellectual is the killer duo with Opinion Ciatti's 'Belvedere' Mirror/ Bookshelf designed by Marcello Ziliani. It can also be used vertically, perfectly adaptable to your needs and your space.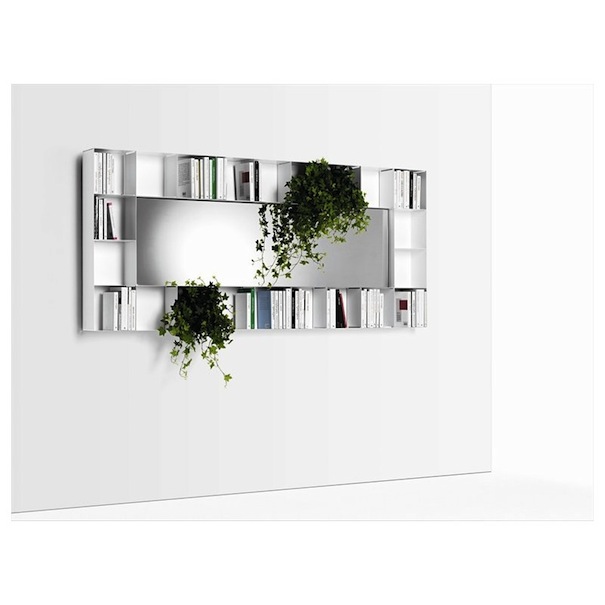 Last but not least, you can bring some old-English quirky design to your home and finally store away those Christmas ornaments. Mineheart's Elizabeth Cabinet is a great piece to add eccentricity to an otherwise quiet décor .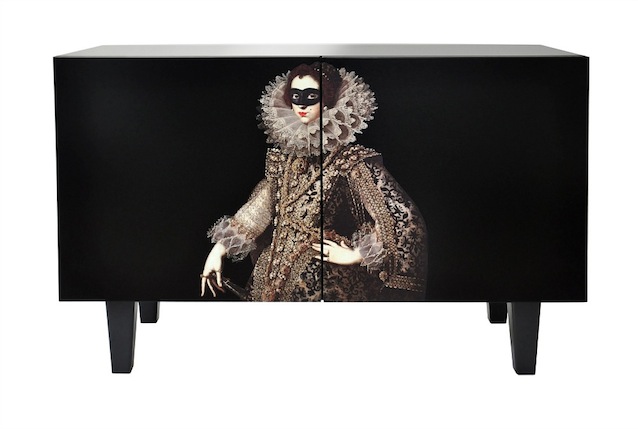 Like little squirrels, we store our goods during the winter. But come summer, your home is cluttered with knickknacks, heavy blankets and bulky furniture. Larger clutter-free spaces not only look better, but also create the impression of a bigger house.
What are your favourite storage solutions?
Yours in Design,
Carolina