Give your home the right winter look with our selection of products, you just need to pick your favourite style and make it real!
Do you remember the film 'The Holiday' where Cameron Diaz spends her time off in a lovely cottage? Well, look at these rustic chic interiors. These stylish home furnishings work well in both a contemporary and traditional interior so get decorating!
Just because nights are getting longer doesn't mean your home has to get darker too! Adorn your home with creams, white's and taupe's for that warm and fresh wintery look.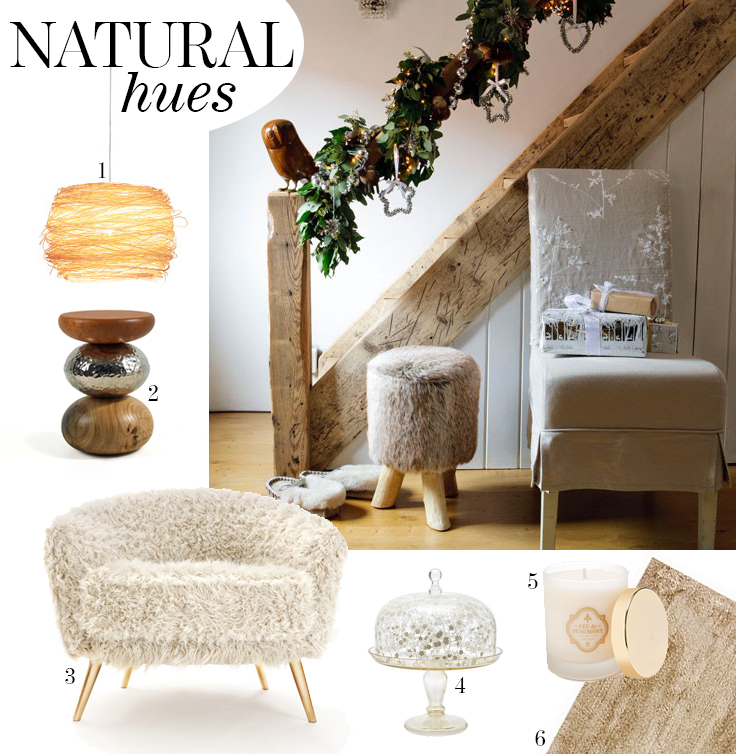 1. Nest Ceiling Light 2. Balancing Pebble Stool 3. Cutie Armchair 4. Amber Cake Stand 5. The Glass Vessel Candle 6. Dolce Rug
Who said you have to compromise style with comfort? Have both and keep warm this winter with these chic, soft furnishings.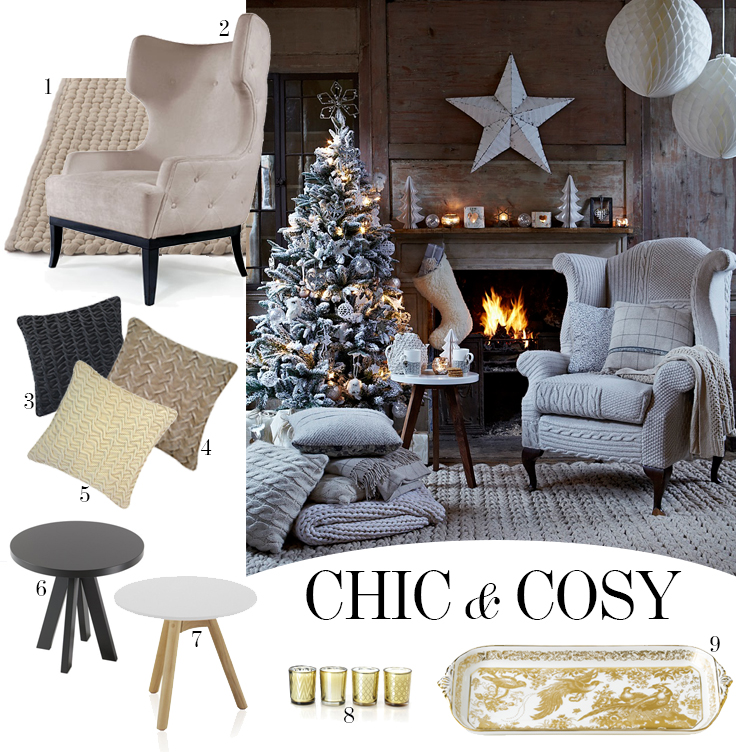 1. Nordic Rug in Sand 2. Soft & Creamy Armchair 3. Hand Smocked Swirl Cushion - Charcoal 4. Hand Pleated Basket Cushion - Taupe 5. Hand Smocked Swirl Cushion - Ivory 6. A.Ngelo Table Stool 7. Dansk Drinks Table 8. Maison Votive Gift Set - Gold 9. Gold Aves Sandwich Tray
Let your home sparkle this winter season with these stunning gold & silver accessories.Never a dull moment!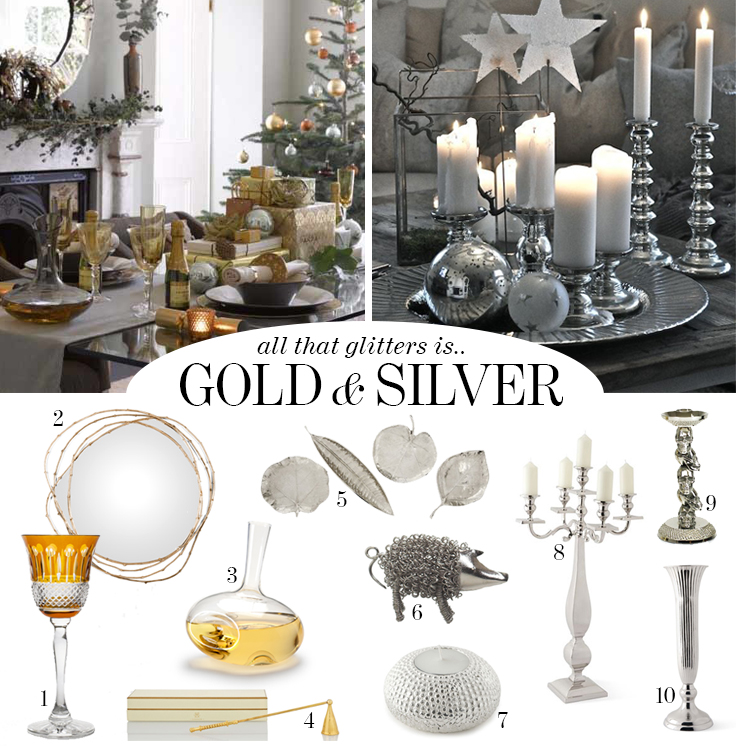 1. Birds of Paradise Wine Glasses 2. Vine Singular Morror 3. Wine Decanter 4. The Golden Snuffer 5. Aluminium Leaf Bowls 6. Pig & Piglet Ornaments 7. Tea Light Holder 8. Venetian Square Candelabra 9. Skull Candlestick 10. Trumpet Vase
Yours in (Merry) Design,
The Longest Stay