Spring came early this month at our spring 2014 photoshoot. The shoot was held at Sherry's luxurious South Kensington apartment, which was transformed into a bright spring haven with colourful spring accessories and furnishings. After filling Sherry's home with our most lusted products we were all set for our shoot. Here are some of behind the scene shots from the day…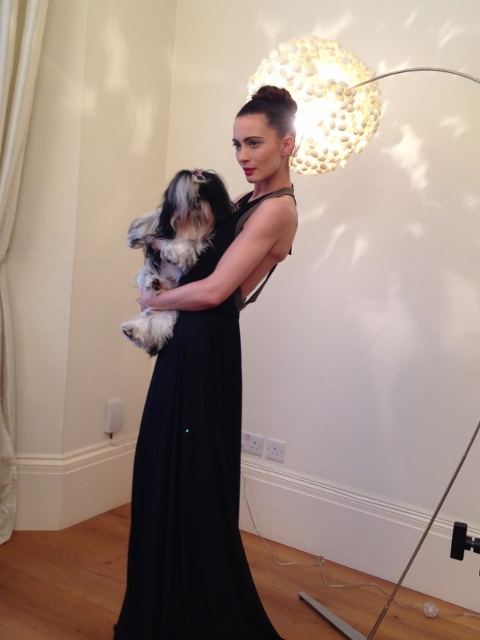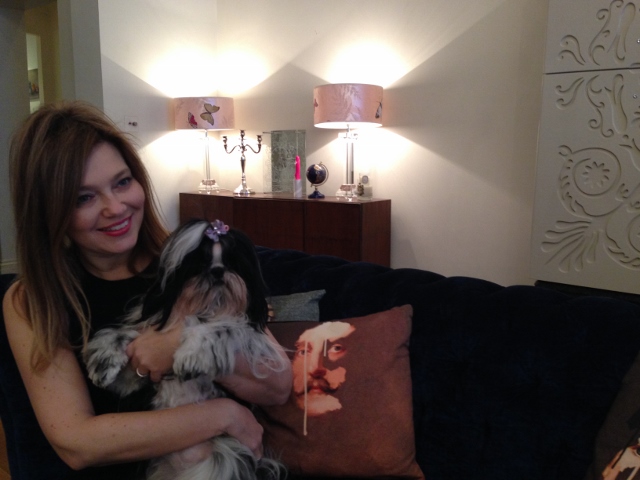 Our beautiful model fell in love with Sherry's adorable posh pooch Donut. Donut had to be in almost all of the photographs as soon as the photographer set eyes on her.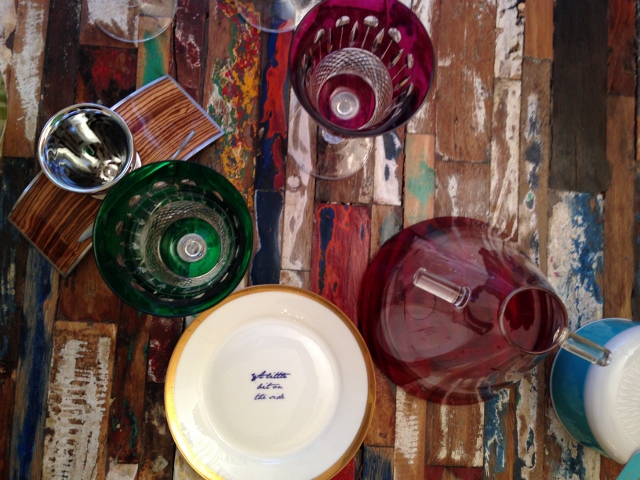 Our favourite accessories from Mineheart, Gurasu, Deviehl and Atipico were spread out on Sherry's upcycled dining table. (In image: Mineheart Poetry Side Plate,Gurasu Crystal Goblets, Atipico Triangular Decanter, Deviehl Pacamara Zebrano Coffee Cup)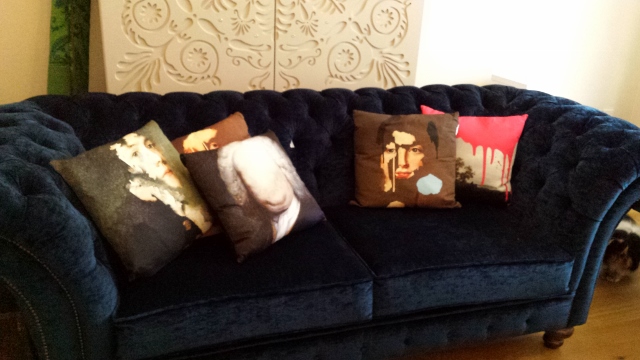 Sherry's sofa was transformed with a variety of Mineheart's art cushions, adding a bold and contemporary feel to the room.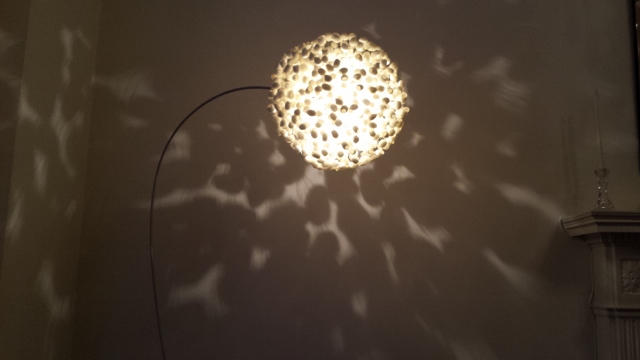 One of the highlights from our photoshoot was the Chrysalis Sky Floor Lamp made from real silk worm's cocoons. This spectacular light created a stunning shadow and became a work of art in the corner of the living room.
This magnificent light is definitely our favourite spring piece!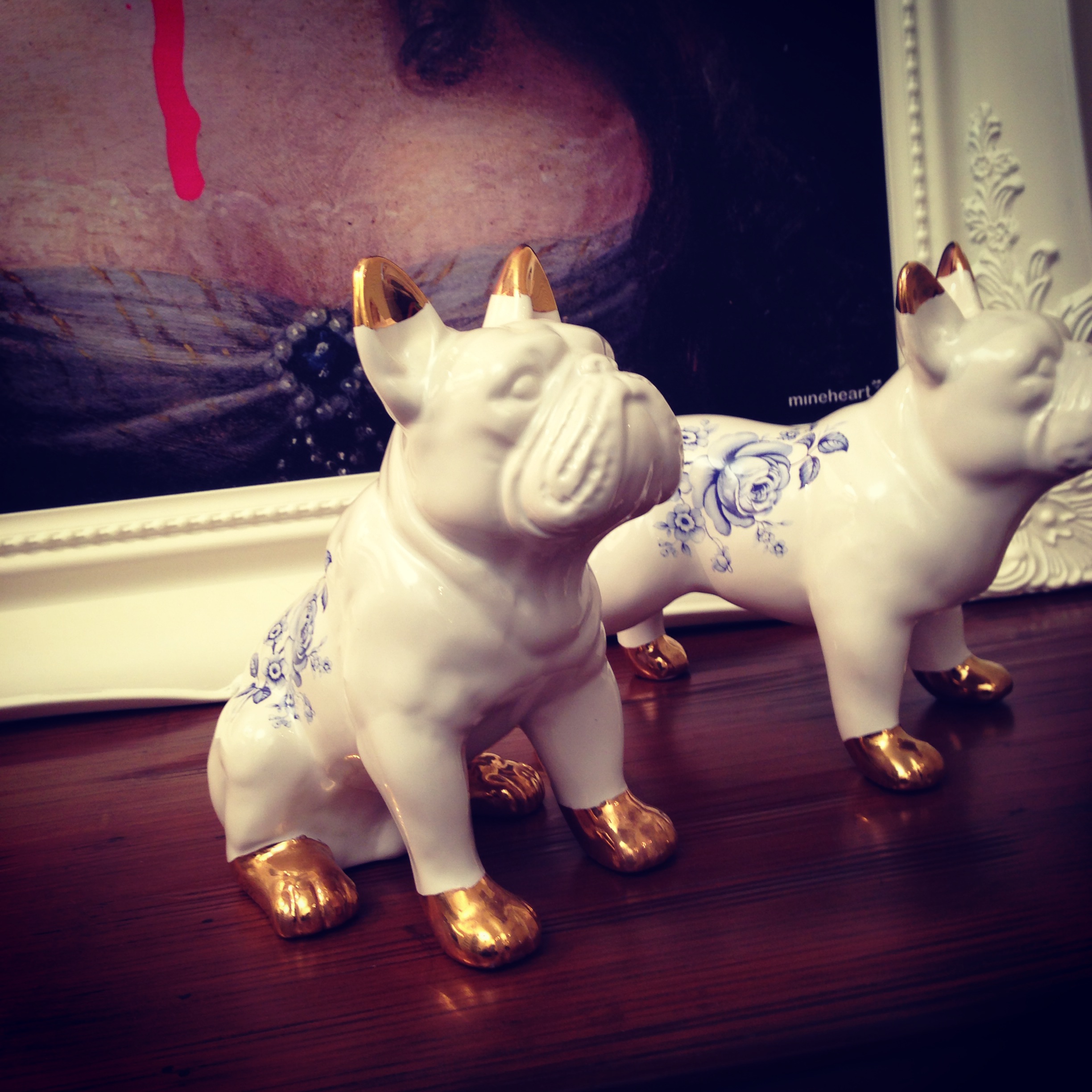 Mineheart's Ceramic Bulldogs ornaments also stood out as a must have accessory for spring 2014. We love the gold lustre detailing and the beautiful blue floral patterns on their bodies.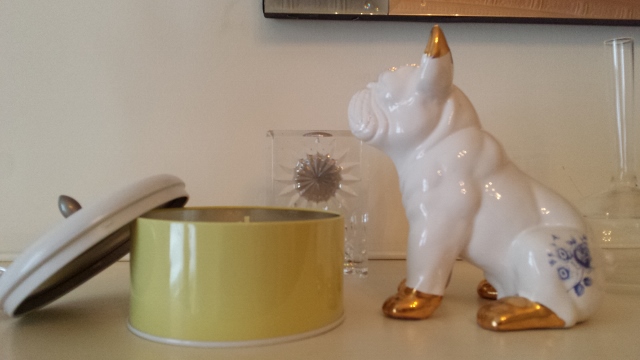 The final shots will be revealed in our magazine, but for now take look at the video below for more behind the scenes action.