I am a self-confessed art lover, not because I know every single artist out there but because I have an over-the-top obsession with colour and texture. Art, in its many forms (even as art books) allows me to explore and revel in these little pleasures. And so with my artist heart, I travelled to Ambika P3 to 'The Other Art Fair' in Baker Street to gather my own insight into what over 100 very talented and unrepresented artists were exhibiting.
Very unlike me, I was strangely drawn to the monochrome hues of a few of the exhibiting artists; sipping through my smooth Sipsmiths gin refreshment I made my way through the forms and minute detail that captured my imagination…
1. Joanna Ham – explores the individuality of modern women in relation to fashion art and pop culture. Her artistic vein also runs through her home accessories collection that we hope to bring to you soon!
Woman, Hand Pulled Screen Print (detail), 2014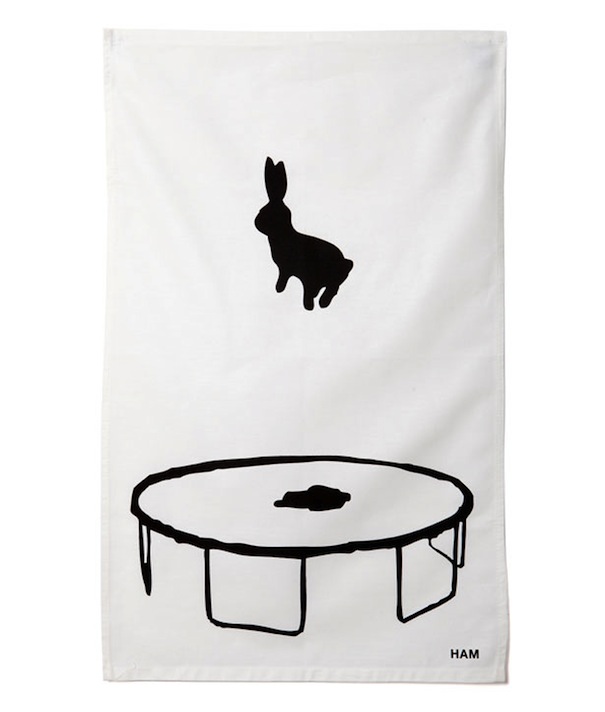 Bouncing Rabbit Tea Towel, Hammade by Joanna Ham
2. Natalie Ryde – Her intricate line drawings are reminiscent of nets casting a shadow of pattern. There is something quite organic about her forms but according to the artist "a lot of planning goes into each piece".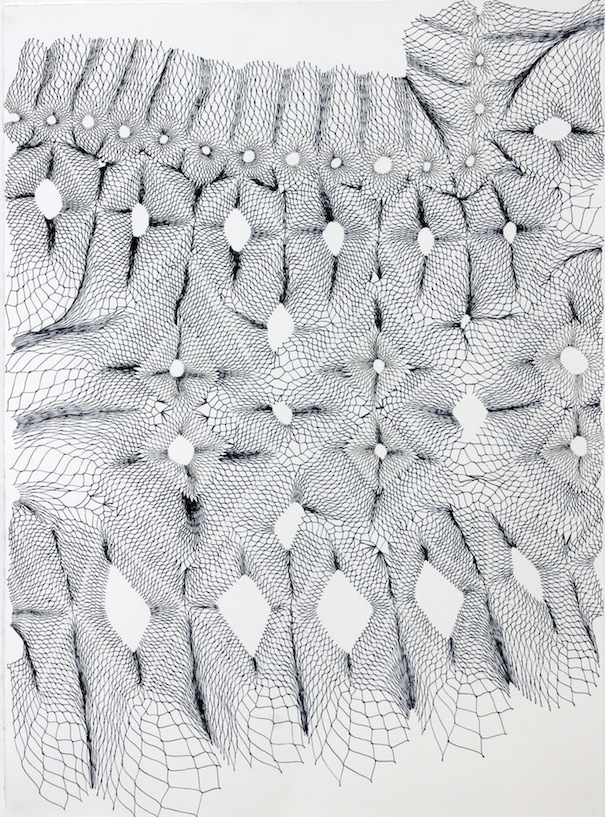 Hold On, Freehand Drawing in Pen, 2014
3. Elisabeth Palsherm – She uses one tool only: graphite. However, the ways in which she uses it demonstrate simplicity, detail and a tongue-in-cheek play between fantasy and reality.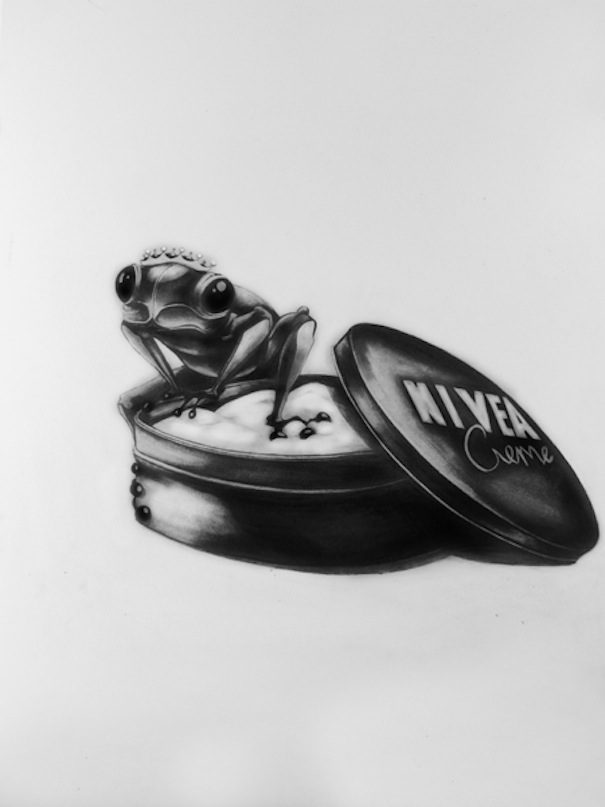 Metamorphosis, Graphite, 2012
4. Mark Powell – Armed with a black biro pen he depicts intricate drawings on found remnants of paper, his subjects appear wise and suddenly what could be construed as 'rubbish' becomes valuable.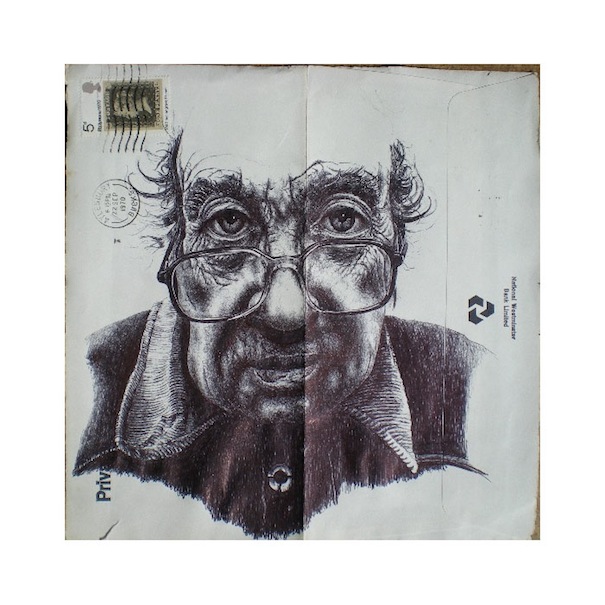 Untitled (biro pen drawing done on an envelope from America)
5. Olivier Leger – Creates drawings of fantastical creatures that combine elements of their natural habitats, but with surreal strokes. Every detail is so intense you can get lost and almost forget about the 'big picture'.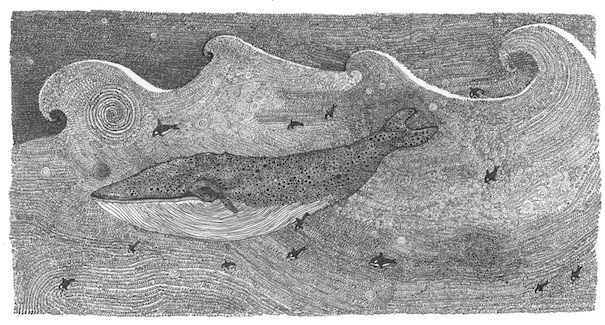 Whale Wails and Waves, Print, 2013
6. Nina Fowler – Prints that take you to the darker side of Hollywood's golden era, the juxtaposition between the glamour we often associate with the silver screen works perfectly with the less-than-attractive imagery. It's no wonder she already has racked up celebrity following like Jude Law. Watch this space as The Longest Stay hopes to bring her formidable artwork to a computer (or mobile device) near you...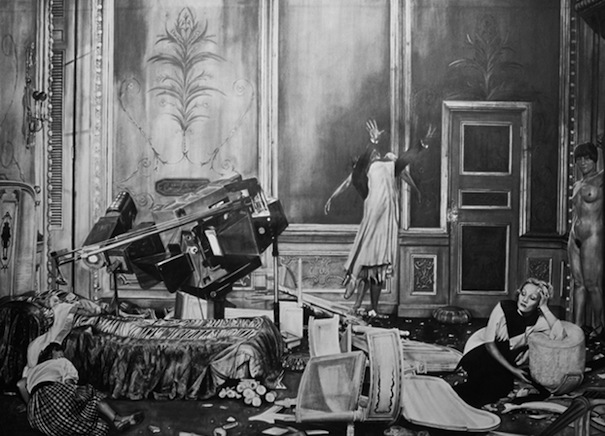 A Real Allegory (Part II), Glicee Print, 2012
There you have it, a little monochrome window into my art heart. This post wouldn't be complete if it didn't have a colour-tastic counterpart. Stay tuned for next week's post.
What is your favourite art fine print?
Yours in Art & Design,
Carolina