September is a busy month for design lovers. Last week we showed you our London Design Festival 2014's Home and Top Drawer highlights. This week we uncover the 20th edition of 100% design, the UK's biggest design event. We handpicked 11 (yes, we couldn't stick to 10!) of the most exciting and interesting lighting pieces that we are sure you'll love too.
1. "The Styling is luxurious but always effortless." We were pleased to see our own Delightfull collection of designer lighting, all characterised by their own elegant-stylish look and a strong design presence.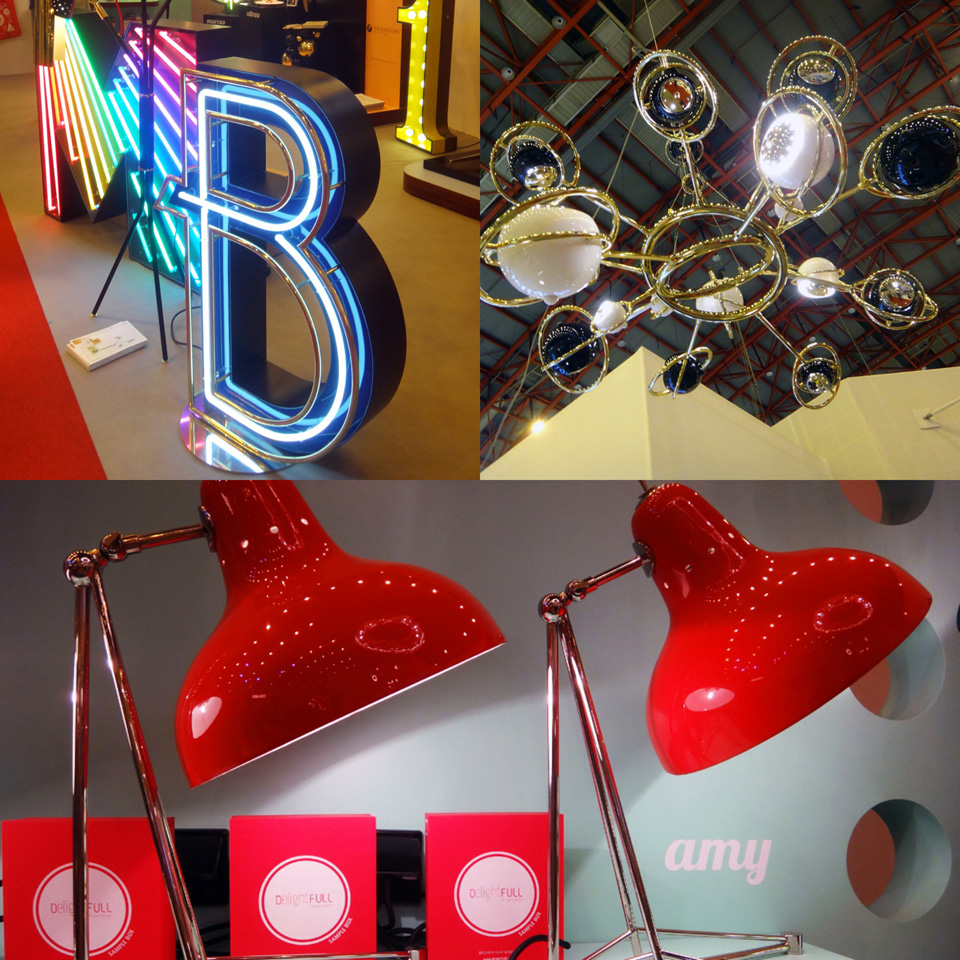 2. We've been captured by Original BTC, a British Lighting Company, with its array of lamps for traditional and contemporary homes. Note that all lights are manufactured by hand in the UK.
3. Très magnifique! French brand, Designheure, has been a delightful surprise for us. We admired the creative and innovative lighting solutions of the brand and we could not take our eyes off this colourful scene. What's your favourite?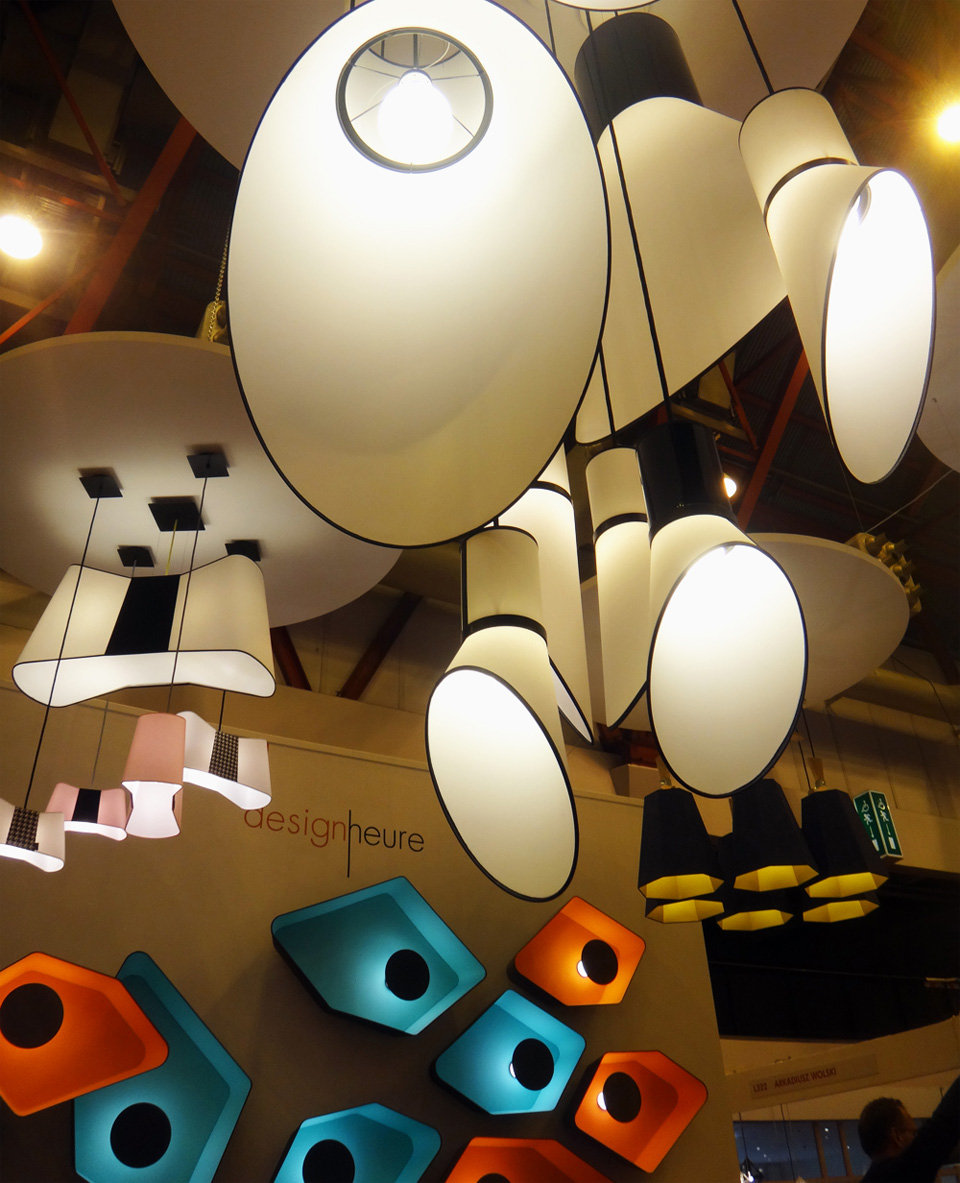 4. Who knew that knitting, crochet and weaving could create beautiful sculptural pendant lights? Textile designer Naomi Paul stands out with her design for longevity through simplicity and sensibility.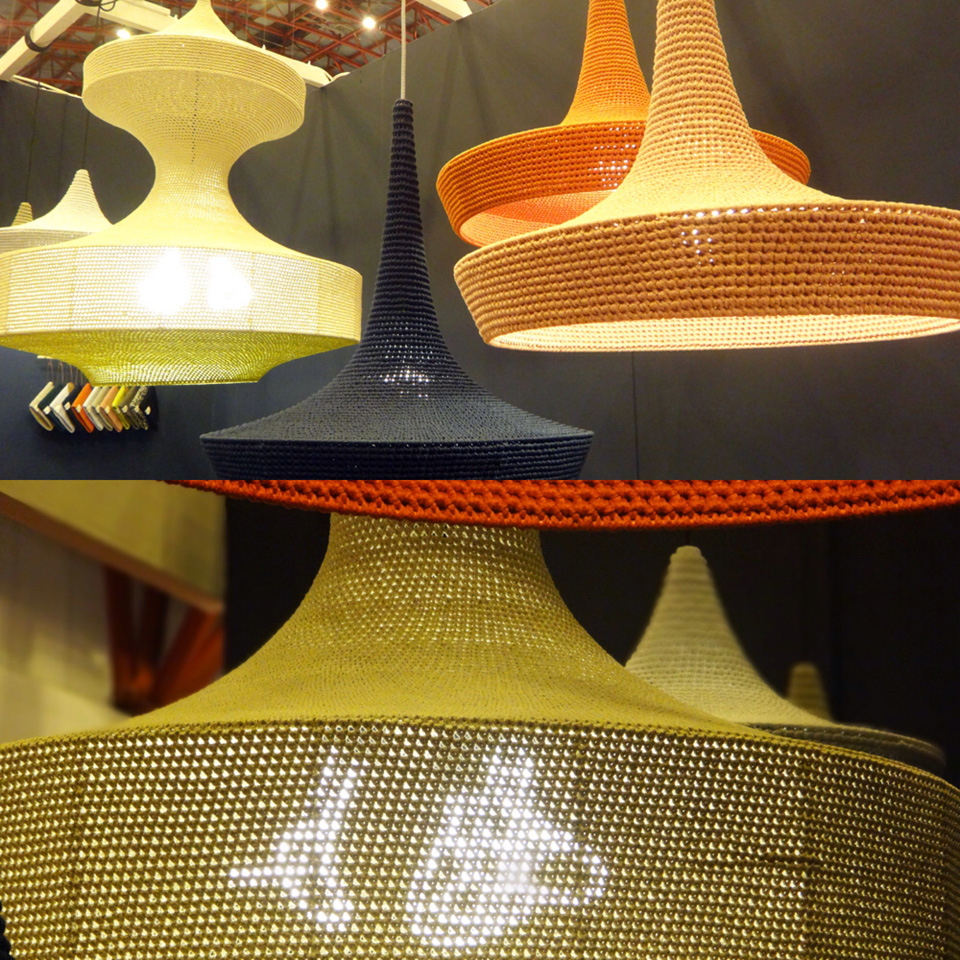 5. We adored Weplight's lovely real wood lamps and its sinuous shapes that donate personality in every place.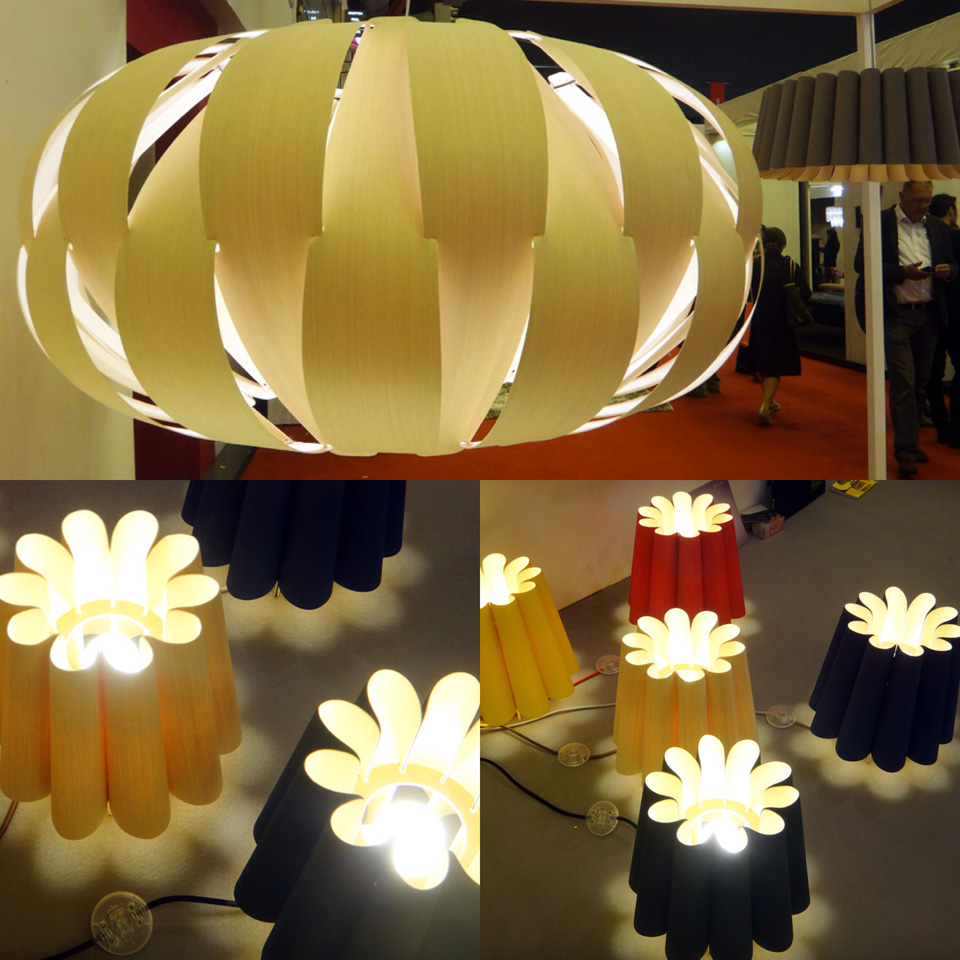 6. We were totally impressed by this Portuguese Company, Mambo Unlimited Ideas, and its values (Research – Craftsmanship – Tradition) that characterises each product. Handmade with creativity and an eye for design, these pendant lights have taken our heart away.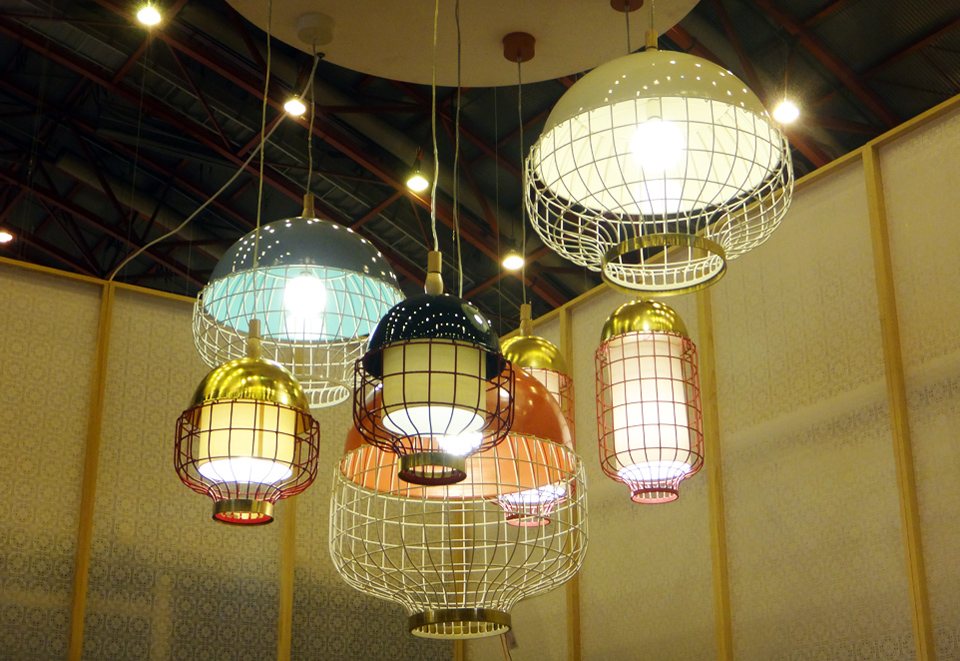 7. Designed to bring joy and warmth, Ebb&Flow uses classic British and Nordic style combined with a passion for basic materials such as, glass, metal and textiles to give its contemporary lighting collection a unique presence.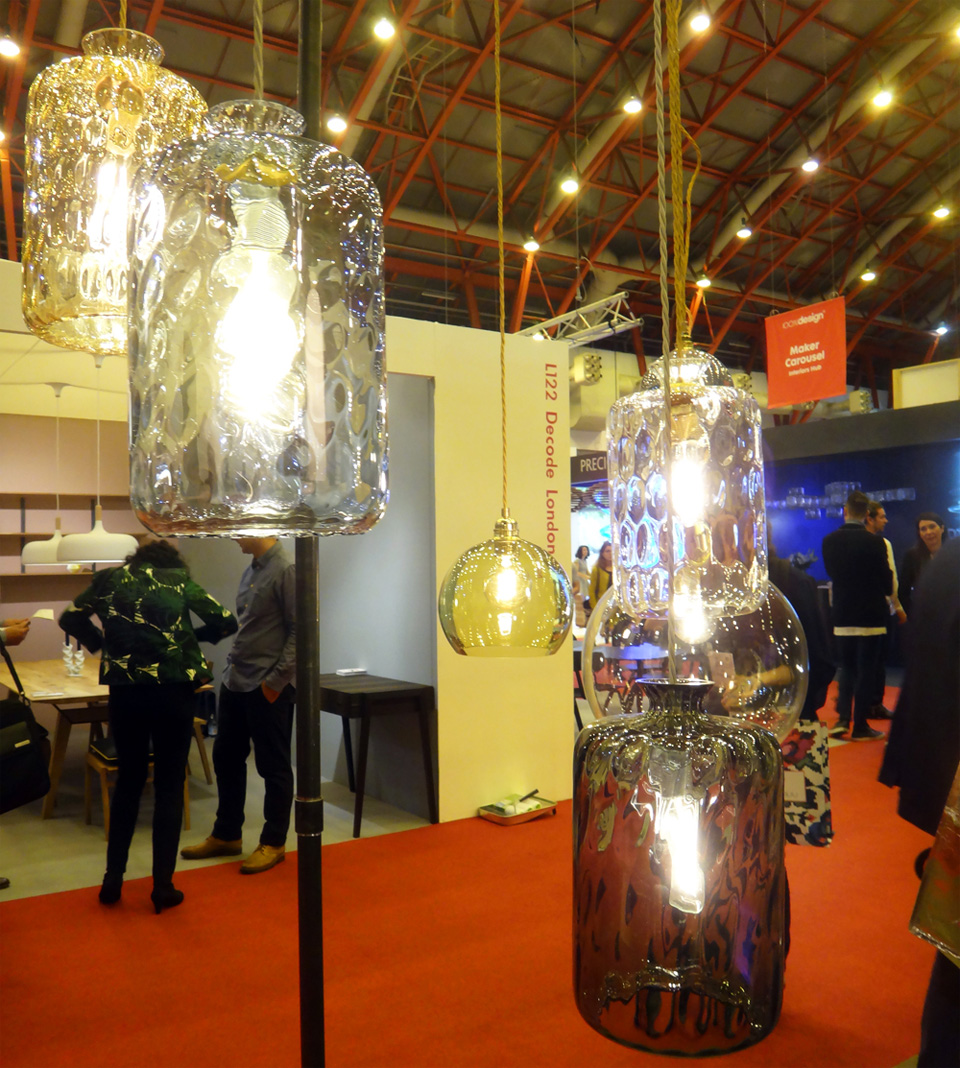 8. Designed by Graypants and made of 100% salvaged cardboard, these lights are the perfect example of how discarded materials can be transformed into elegant design that is kind to the planet with a gorgeous rustic feel.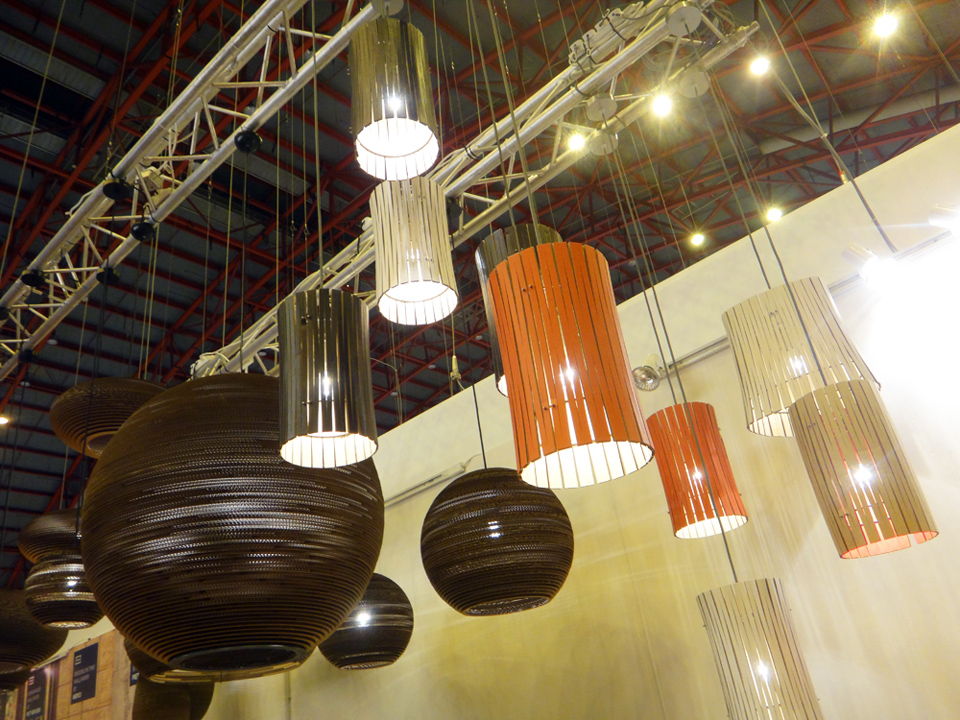 9. We were bowled over by Macmaster's nature-inspired lights, from the Cocoon and Tulip to the Lotus and Iris pendant lights. Their soft and sweeping curves make the atmosphere elegant and inspiring.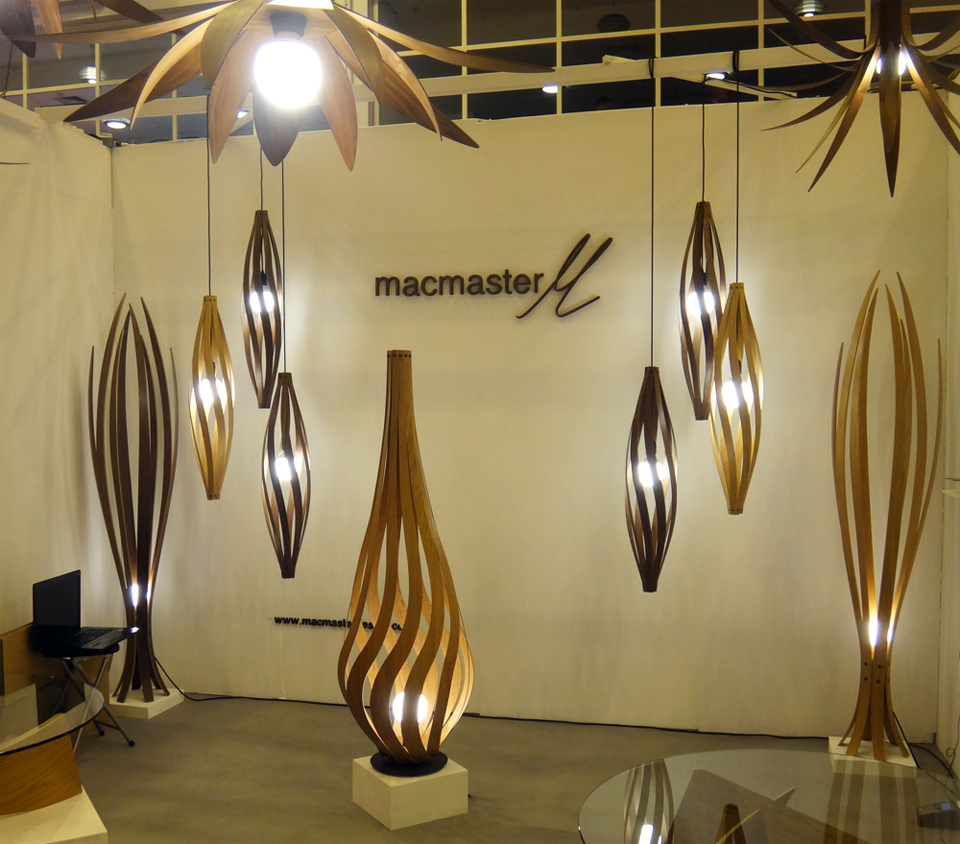 10. Our own Mineheart impressed us again with its classic icons turned into modern pendant lights and table lamps, all made to inspire and give your home the perfect quirky look.
11. Last but not least, we were astonished by Preciosa's Bohemian Crystal & Glass Lighting and the regal touch that these pendants would give to any interior.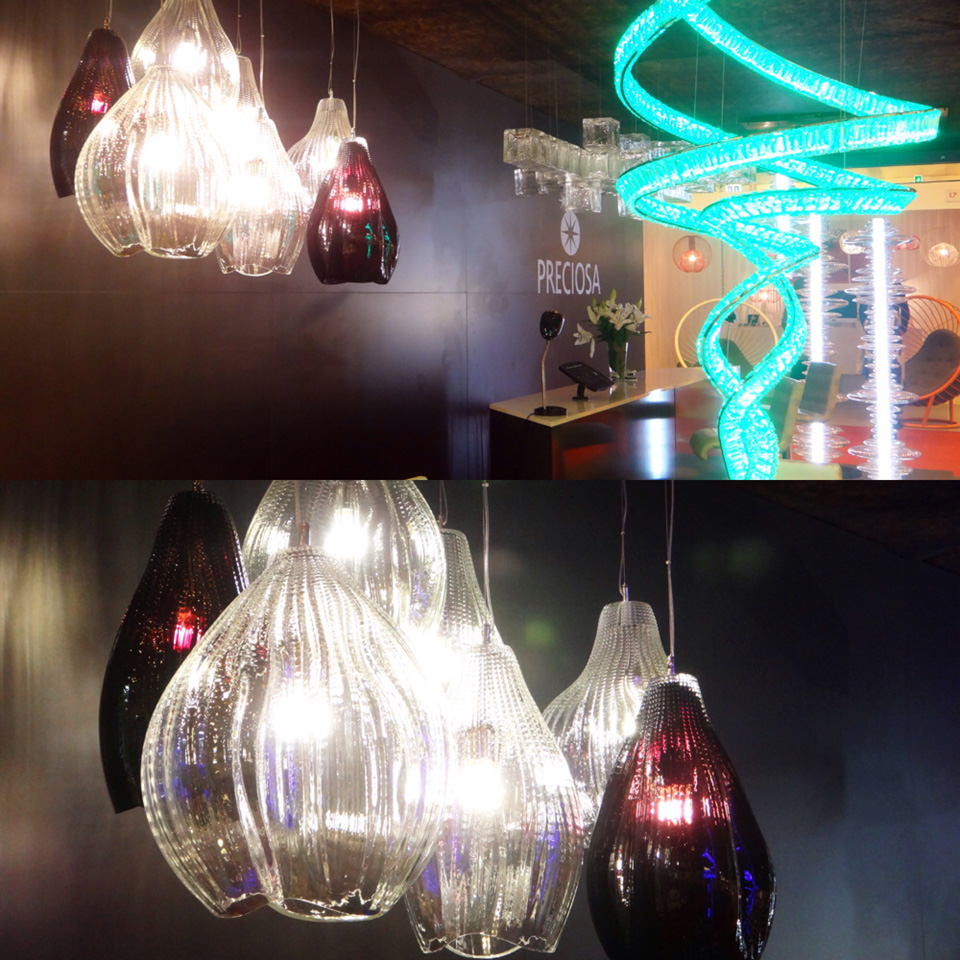 Did you attend any of the shows? Share with us your favourite finds via twitter @TheLongestStay or share in the comment section below. See you next year!
Yours in Design,
The Longest Stay