The ever increasing cost of maintaining historic homes has long meant the trusts or families that run the spaces have had to look for alternative forms of funding. The latest approach has been to hire out these unique venues for weddings and events, opening them up further to an ever appreciative public. To give you the inside story we asked Reuben from Hire Space the London venue finding website to share with us 5 venues from the past that inspire him. Over to Reuben.
My favourite has to be Freud's home in West Hampstead, it's not a grand home but is full of fascinating curiosities and exquisitely designed furniture, lots of it 18th and 19th century painted country furniture from Freud's native Austria. The most interesting feature is the couch that Freud's patients reclined on, the chair is covered in a luxurious rug.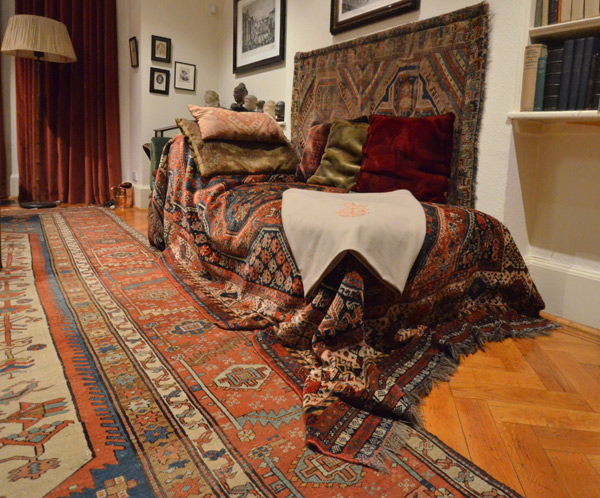 For a much more striking home, Blenheim Palace in Oxfordshire is a superb space. The only non-royal country house in England to be afforded the title of Palace, the home is the seat of Winston Churchill's family, who himself was born at the home. The baroque design of the Palace is truly elegant.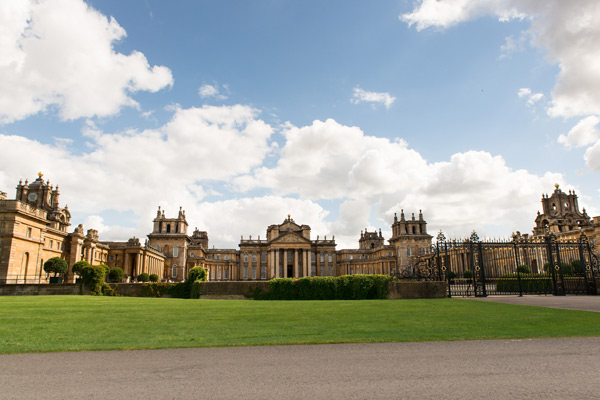 Overlooking Green Park, Spencer House is a beautiful home which was built for Diana, Princess of Wales' ancestors. The home is breathtaking with palatial state rooms furnished with a mix of antique and neo-classical furniture. The gilded Palm Room is my personal favourite.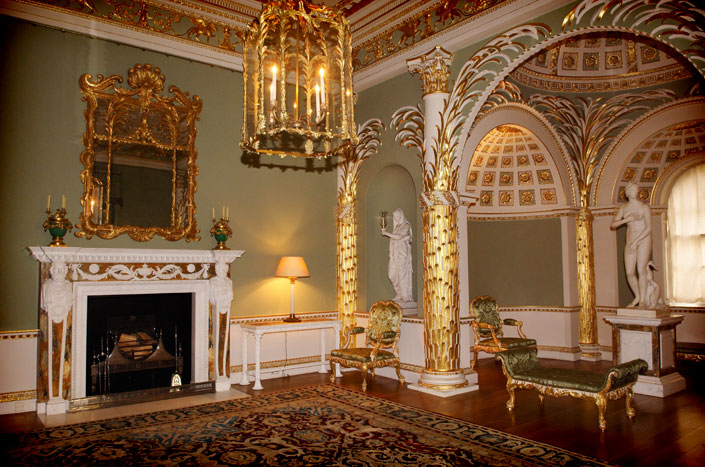 For something entirely different, Dennis Severs' House in Shoreditch is described as a "still life drama" portraying a day in the life of a family of Huguenot silk weavers. The home is elaborate in some places and gritty in others, with the rooms where the family would have hosted guests full of rich curtains and intricate wallpaper.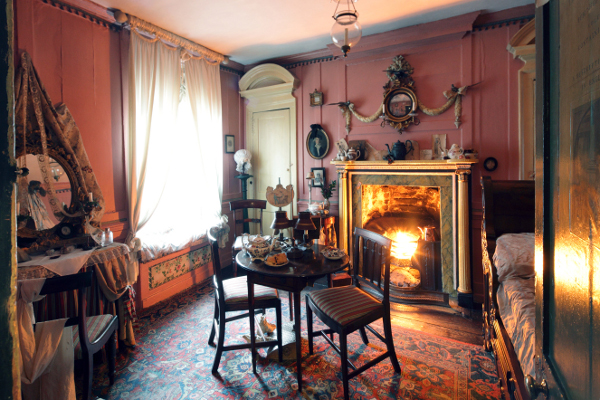 My final home is not in fact a home. Drapers' Hall is the base of the London livery that goes by the same names. However the hall's state rooms are so impressive, so palatial, so beautiful that they are regularly used as replacements for that most famous of historic homes, Buckingham Palace. So worth an inclusion!
All of the spaces are available to hire for private events, however if you fancy seeing them without having to get married most are also open to private tours! Give me a shout on Twitter (@reubensagar) if you have any other tips for extraordinary spaces.
Yours in Lavish Homes,
Reuben