Design and architecture have been through some dramatic changes over the past fifty years. Moving away from the more traditional materials designs have become more and more adventurous.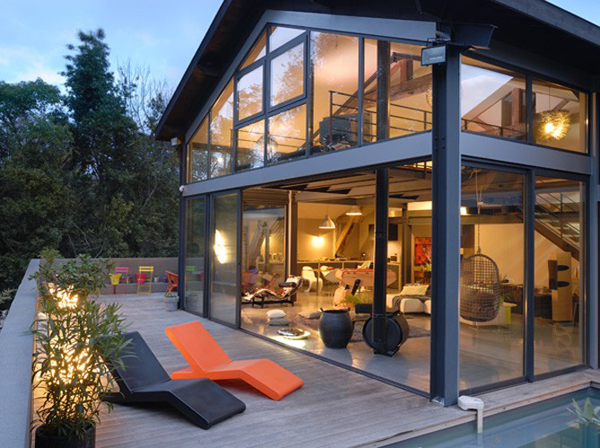 Image via: onekindesign.com
Glass has become one of the most fascinating materials to use for anything from skyscrapers to interior design. And the competitive nature of glass railing prices opens up a whole world of possibilities for the most prominent designers who have opted to use glass as their material of choice.
Here are some of the world's top designers who have transformed a sheet of glass into something quite beautiful.
1. Peter Bohlin
Apple's iconic glass cube store on New York's Fifth Avenue has become one of the most photographed buildings in the world. Designed by Peter Bohlin of Bohlin Cyminski Jackson the store has revolutionised the way we shop.
Before working for Apple, Bohlin had never designed a retail premises before. However, his innovative cube design draws customers to its underground store with a cylindrical elevator and spiral staircase, both made of glass.
Image credit: baguete.com.br
Born in 1937, Bohlin is an American Institute of Architects Gold Medal winner and is also responsible for Pixar's glass fronted headquarters.
2. Mark DuBois
The designs of Mark DuBois are calculated to stimulate your senses and inspire you. Entire walls are replaced with specially made glass with the ultimate intention of showcasing the homeowner's large art collection. To give a continuous, uninterrupted view of the outside DuBois uses triple layered glass giving the feeling of bringing the outside in.
Having previously worked with no less than NASA itself, DuBois wants his designs to inspire you.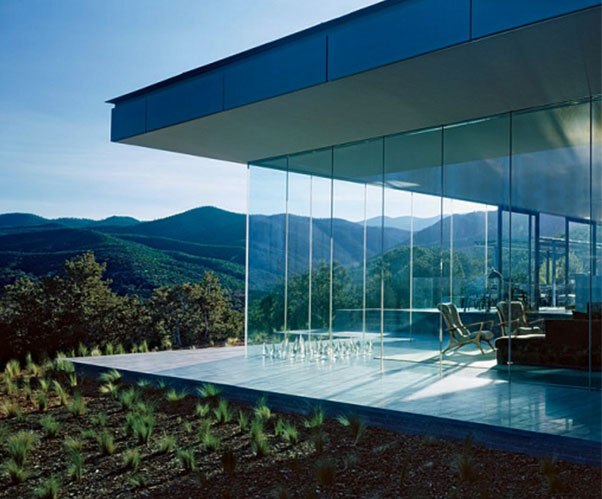 Image credit: lesliefineinteriors.co
3. Norman Foster
Twice winner of the acclaimed Stirling Prize and a Life Peer, Lord Foster is the prolific English architect who is famed for his high-tech glass designs.
Built in 2003 and nicknamed 'The Gherkin' due to its shape, the building gives the illusion of using curved glass when in fact it is only used in the very top of the building, the cap. The design of this building also lends itself to being incredibly energy efficient, more so than a typical building of half its size.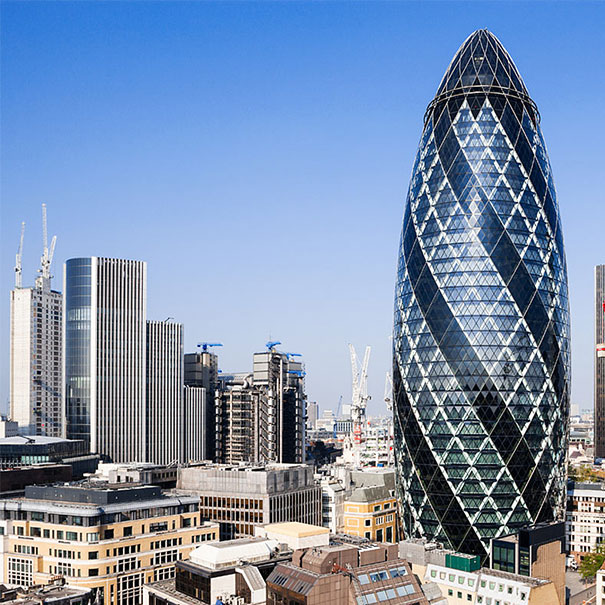 'The Gherkin' is not Lord Foster's only glass success. Resembling a giant dew drop, The Great Glass House in Wales took five years to build and is the world's biggest single span glass house.
4. Ricardo Bofill
The W Hotel both dominates and blends into Barcelona's coastline. Ricardo Bofill designed the luxurious beach front hotel in the shape of an enormous ship's sail and its glass structure cleverly reflects the Mediterranean Sea and sky all around it.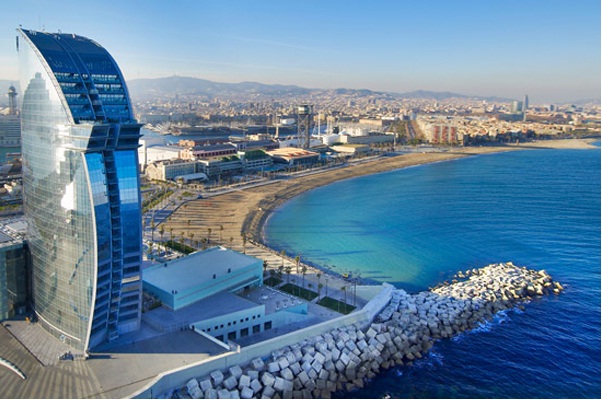 Born in 1939, this Spanish architect has an illustrious career that spans over fifty years and over a thousand different designs in more than fifty different countries. Bofill''s first design was an Ibizan summer house at the tender of age of just seventeen. Over fifty years later the W Hotel spans 26 storeys and its innovative design has a distinctive reflective facade with slivered glass sparkles.
5. Renzo Piano
Renzo Piano is the Italian architect who designed London's 87 storey skyscraper, The Shard. At over 300 metres tall Piano designed The Shard after being inspired by the capital's church spires and railway lines.
Piano's iconic building has the ability to change its appearance through the different seasons due to its 11,000 panes of glass being glazed and angled to reflect the sunlight.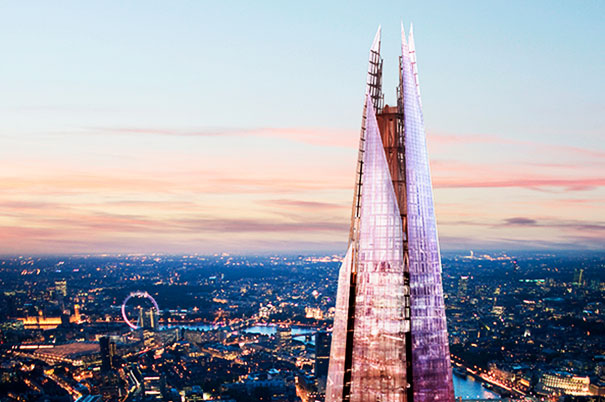 The son of a builder, Renzo Piano began his career designing lightweight structures and an early collaboration with Gianfranco Franchini resulted in one of Paris' most famous landmarks, the Pompidou Centre.
6. Carlo Santambrogio
Carlo Santambrogio is a Milan-based designer of conceptual living. His transparent houses are designed to be modular with each wall, both interior and exterior, ceiling and roof being made of glass.
Santambrogio's designs are built to allow the occupants to feel completely at one with their surroundings, to immerse themselves with the nature outside their door. Different thicknesses of glass are used for construction depending on the climate of the location, while the flick of a switch provides privacy by turning the glass opaque. Fascinating to look at, however, these blue-tinted houses are actually concept showrooms to showcase the designer's glass furniture range!
7. Wallace E. Cunningham
The ethos behind Wallace E. Cunningham's designs is to "open up a structure to sky, landscape, and view and the building becomes alive. Create unconfined space and your soul will have a place to go."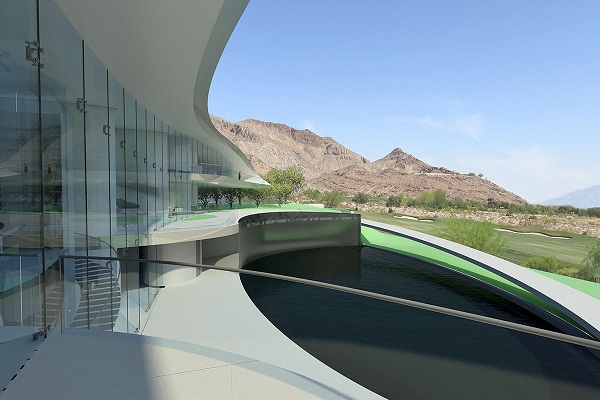 These sentiments have been transformed into some of the world's most beautiful homes. Cunningham is famous for his glass homes which highlight jaw dropping scenic views such as La Jolla. One of Cunningham's houses is designed to let the natural light stream in during sunset and give an almost dreamlike effect.
Yours in Design,